Like everybody knows, the Siberian Rubythroat is of course an escaped cage bird. But no one dares to be critical because everybody want to add this beautiful bird to their personal birding list despite the strange colours of the chest and legs, the odd time of the year (January!), the fact that the bird is tame and a wintering Siberian Rubythroat was never seen before in Western Europe...
It seems to be the same situation as the White-throated Robin (November, 1986, Maasland, The Netherlands) all over again; it was seen during a period of time that importation of these birds was quite common. As gullible people, we're believing a similar strange story yet again.
If this bird were seen in October and disappeared after a few days, it'd then, of course, be something different. But so far this bird's story doesn't convince me at all. Also, as they're kept in captivity and offered for sale, both ringed and unringed, there will always be one or more birds which escaped and might have decided to stay in a nice garden in the northern part of Holland.
There hasn't been any critical remarks or any questioning about this sighting, which amazes, and also frightens me a little. Does everybody truly believe that this bird is wild? Last but not least: they relish in feeding on meal worms, most likely because they were used to eating them in captivity. While we're on this topic; it's remarkable that when you, as a bird photographer, create an feeder area with meal worms for a spotted crake, a lot of Dutch birdwatchers have something critical to say about it. But feeding a rare bird with meal worms is no problem at all. Clearly the 'rules' only apply at their convenience.
I have to be honest. There was a good reason to explain the reasoning above, because now I don't have to drive to the far northern part of Holland. Frankly speaking, that'll be good for me… why hypocrite?
Update 2nd February, 2016
I've changed my mind, the Siberian Rubythroat is a wild bird. Just kidding! But it was still a great opportunity to photograph this lovely bird.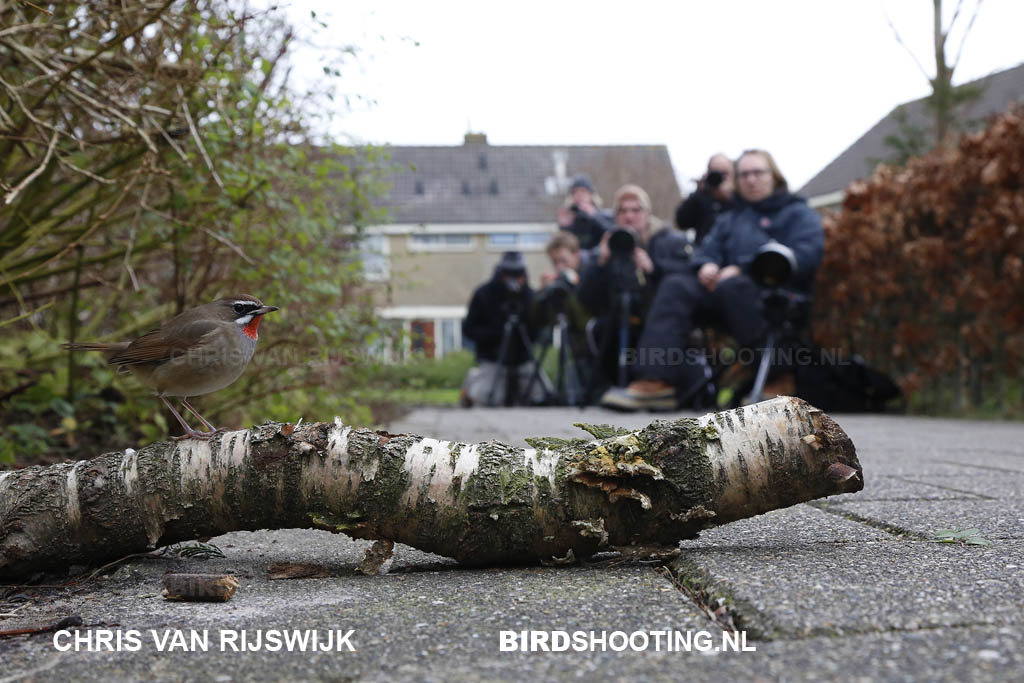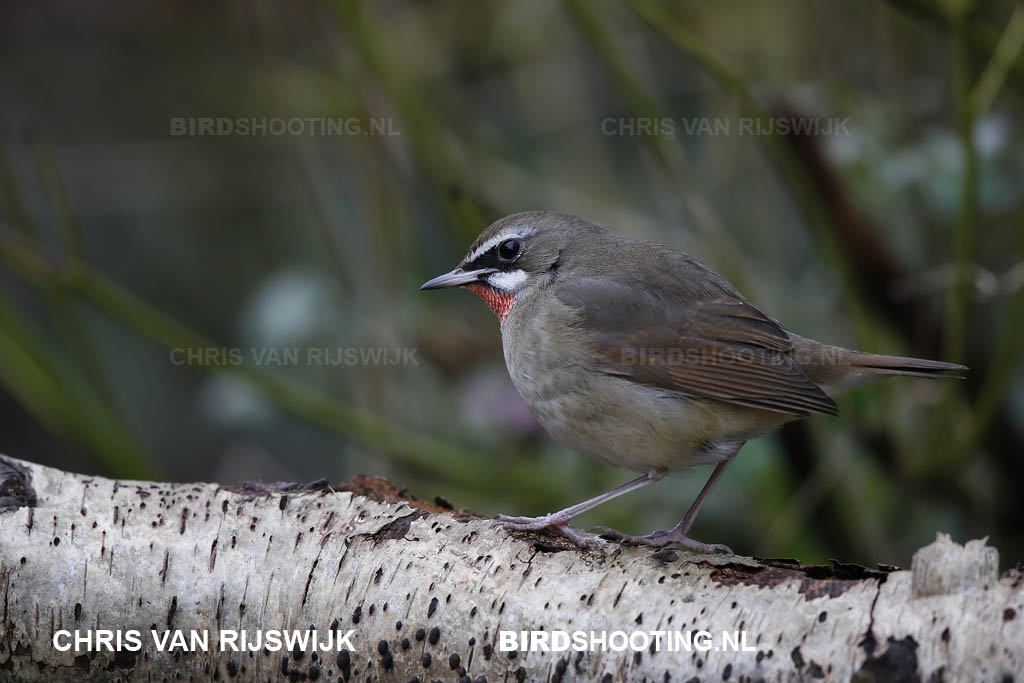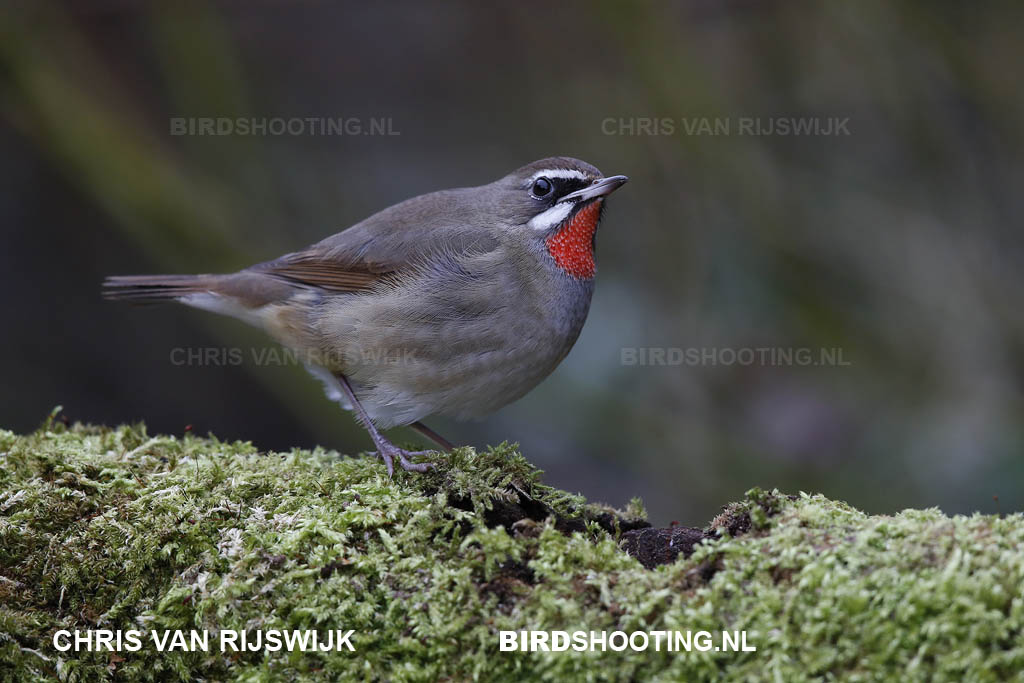 On a stump, collected in the Kralingse Bos (Rotterdam).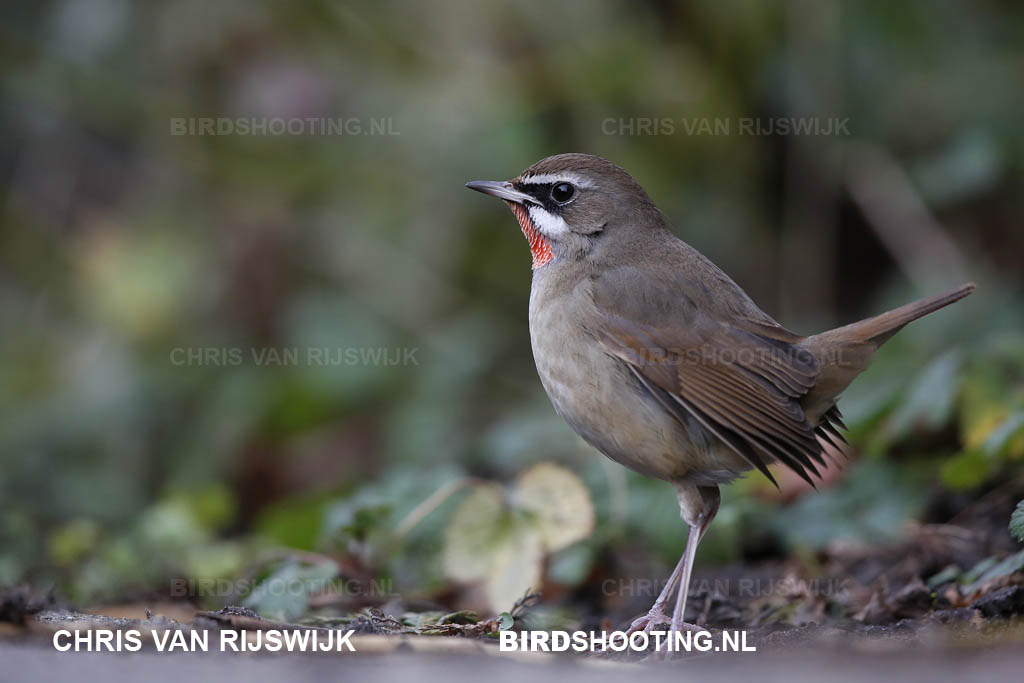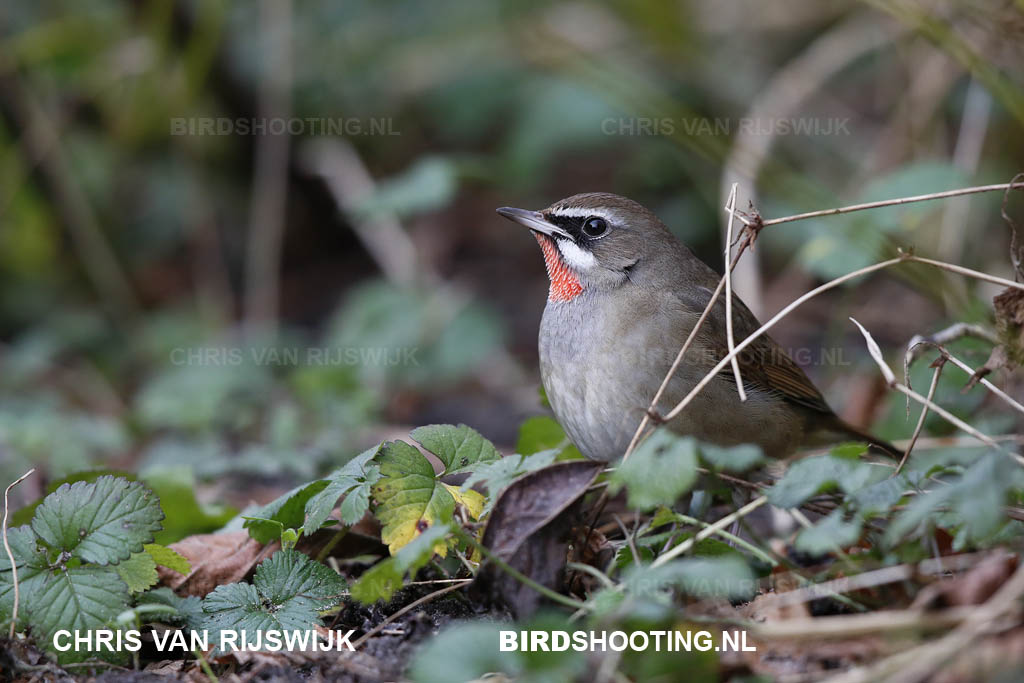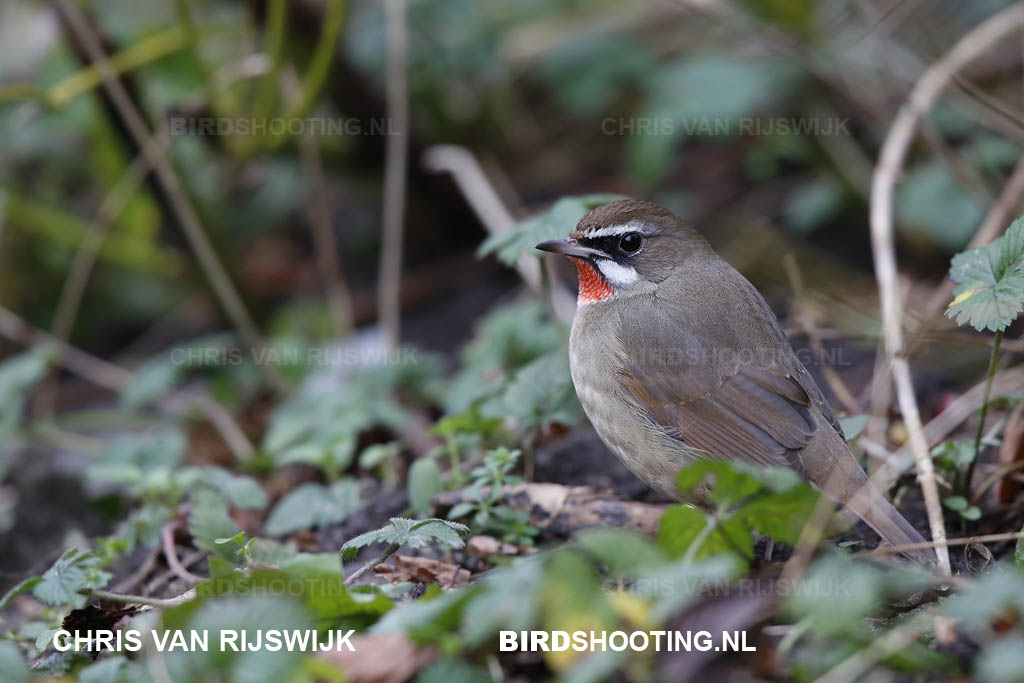 ---