For a bird photographer a Cetti's Warbler is always difficult to photograph. This species is mostly (or always) invisible. Most birders only hear the bird and never get the opportunity to see a Cetti's Warbler. The strong and typical song or call of a Cetti's Warbler is a good indication of the presence of these birds. Last winter I had an unexpected good opportunity to photograph this bird...
My birding-friend, Adri Hoogendijk, spent a lot of time shooting a Water Rail in Vlaardingen (the Netherlands). For this photo project he created a feeder for the Water Rail by laying Buffalo Worms on the ice in a swampy area during a period of frost and cold weather. But only a lonely male Bearded Tit visited the feeder and took the Buffalo Worms from the ice.

Adri than decided to create a small bird table in the reed, which gave him the opportunity to photograph the Bearded Tit in the reed. It worked out successfully; the Bearded Tit as well as a Reed Bunting visited the bird table. After a few days Adri rang me because a small brown warbler was visiting the bird table daily. He didn't know what kind of bird it was…
He sent me a picture of the bird and when I saw the short wing and the white eye-ring of the bird, I identified the bird as a Cetti's Warbler!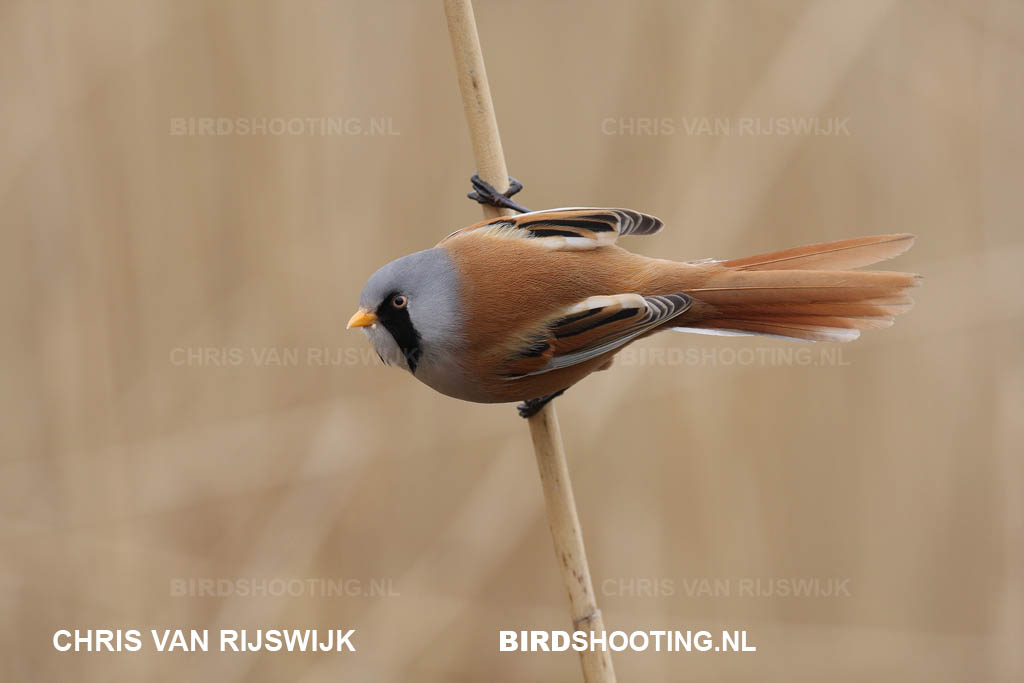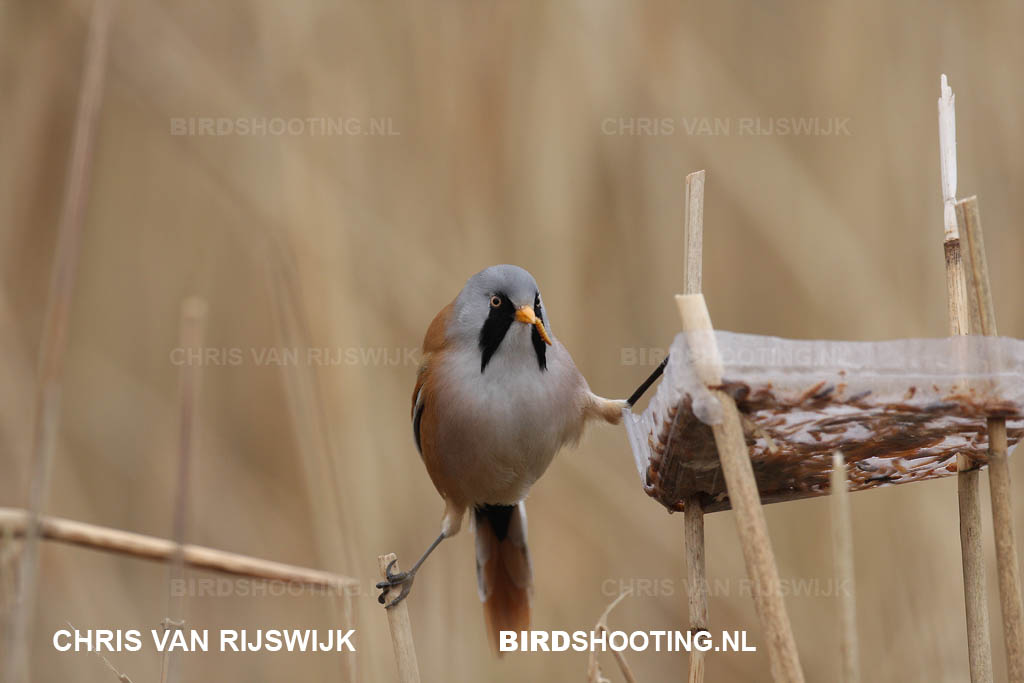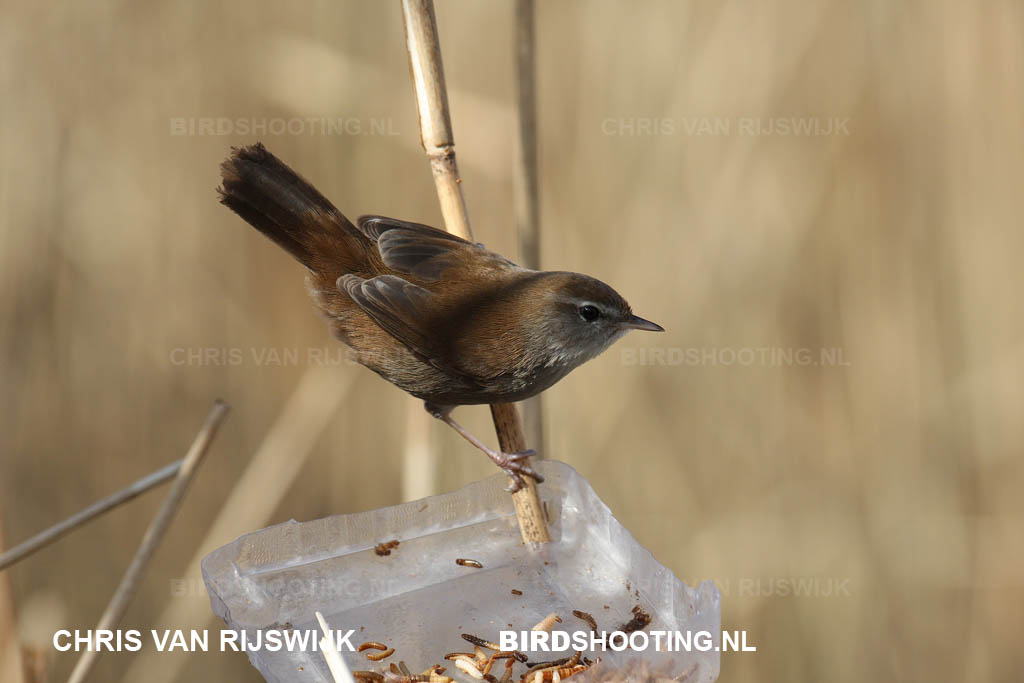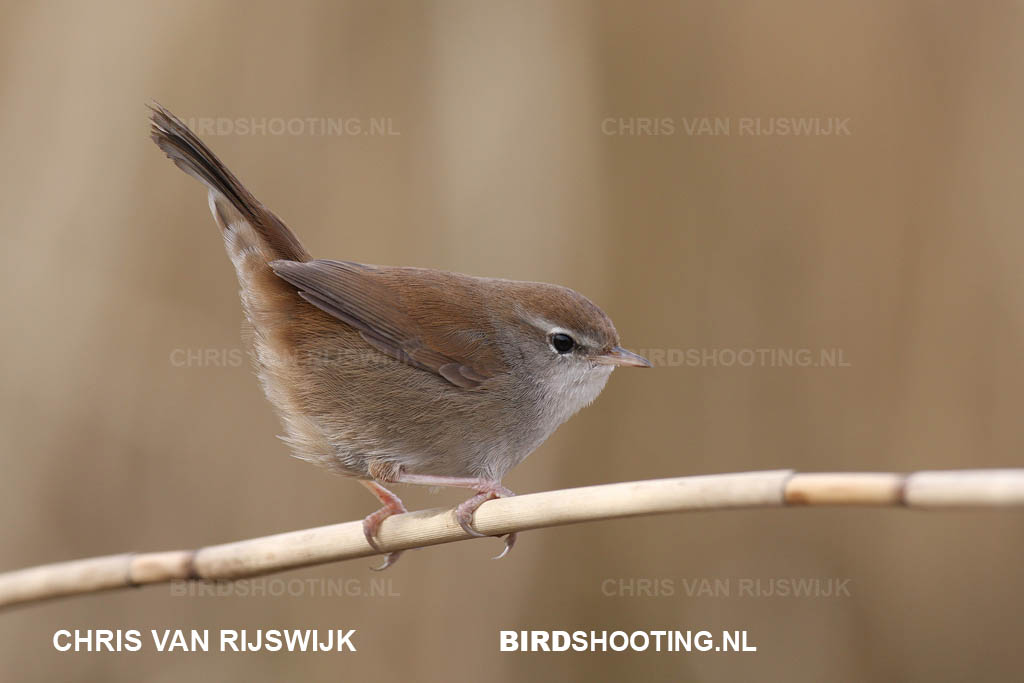 What a nice surprise and what a great opportunity to shoot this bird! Together with Adri I spent many hours photographing this bird: it didn't turn up a lot (it only visited the bird table in the early afternoon) and it was pretty mobile. We sat in a bird blind and used our breathable waders because the water level was about one meter high. It was pretty cold and after two hours in the bird blind it felt like we were freezing! We spent a lot of time photographing this lovely and mysterious bird but finally we were very satisfied with the results!
The bird was probably a female because we didn't hear it sing. We only heard the loud and typical call.
In the recent past the Cetti's Warbler was a rare breeding bird and a scarce visitor of the Netherlands. Every year these birds become more common. In the past, the Dutch population was almost extinct after a few cold winters. Thanks to global warming, the Dutch winters are nowadays warm enough for the Cetti's Warbler to survive.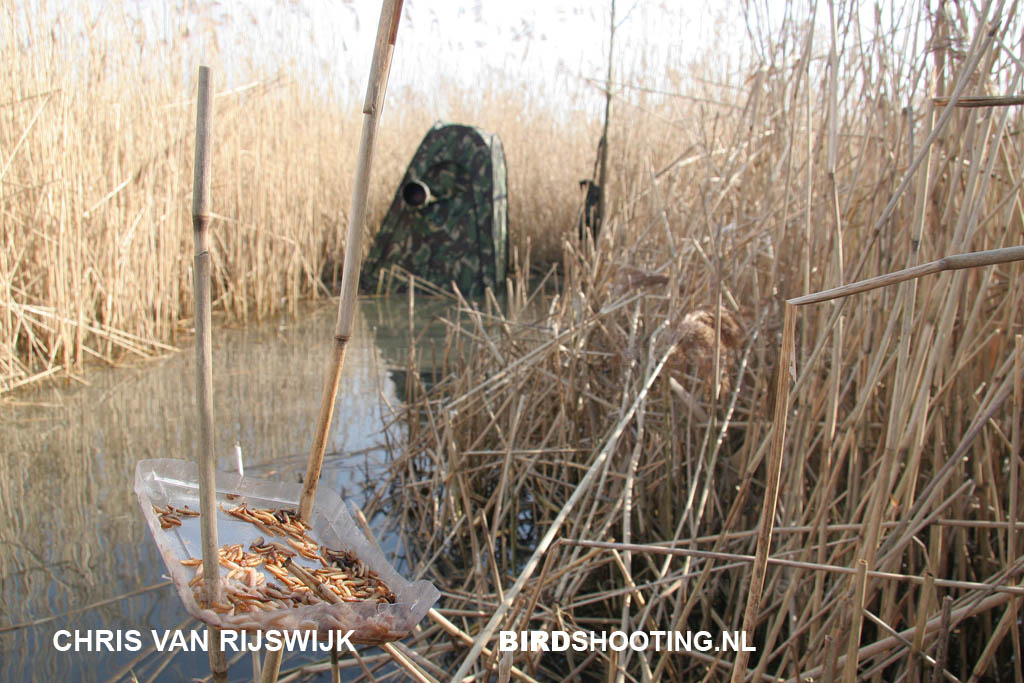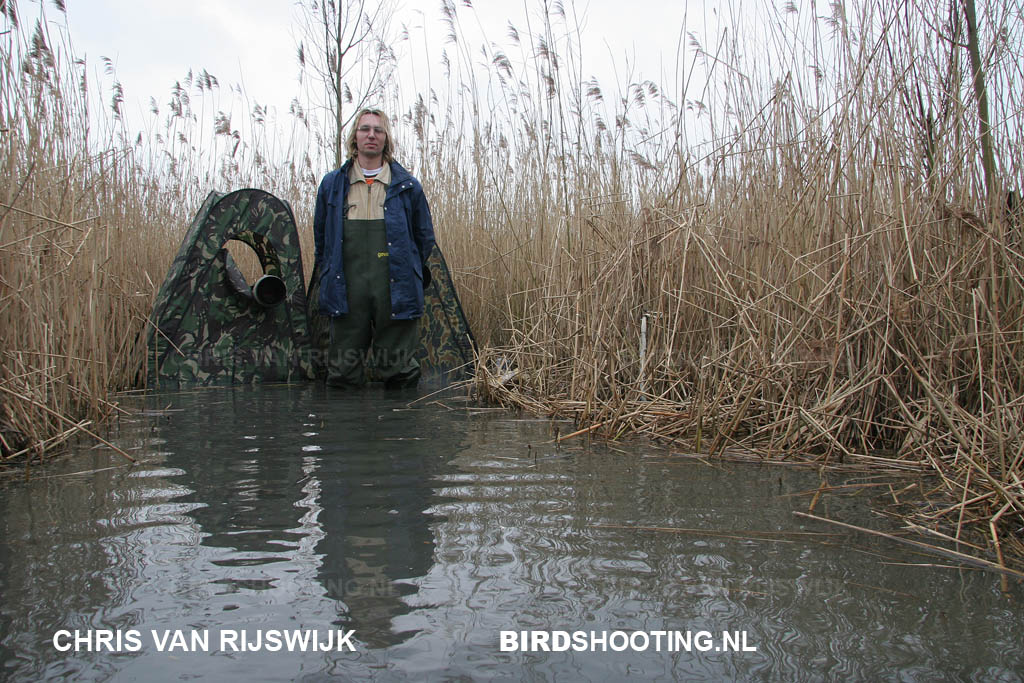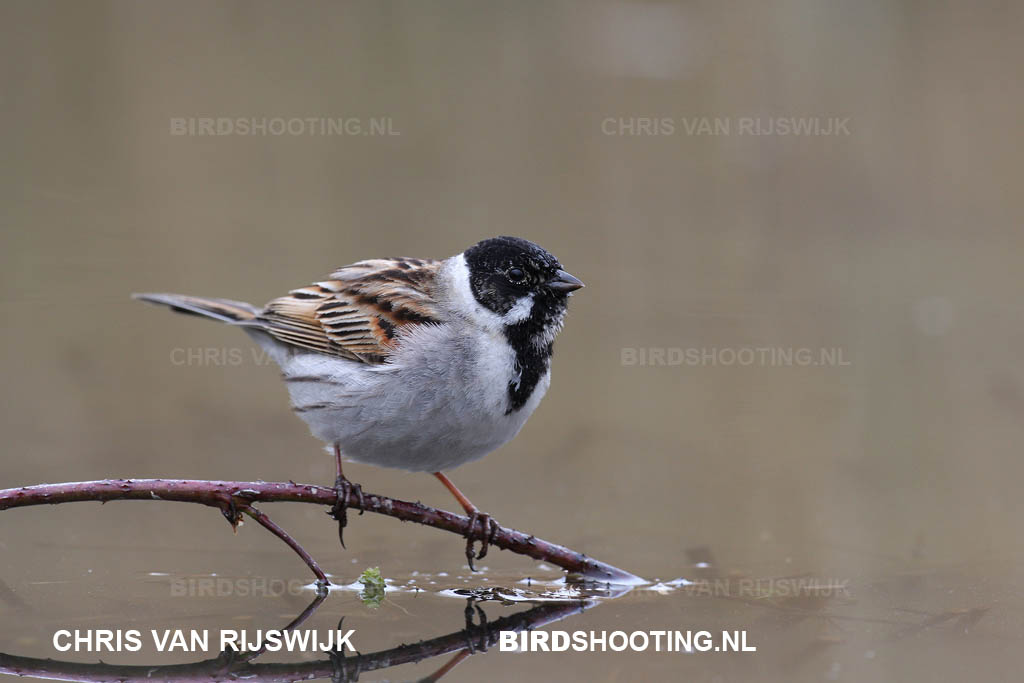 An article about my Cetti's Warbler adventure has been published in Birding World, Volume 21, Number 9: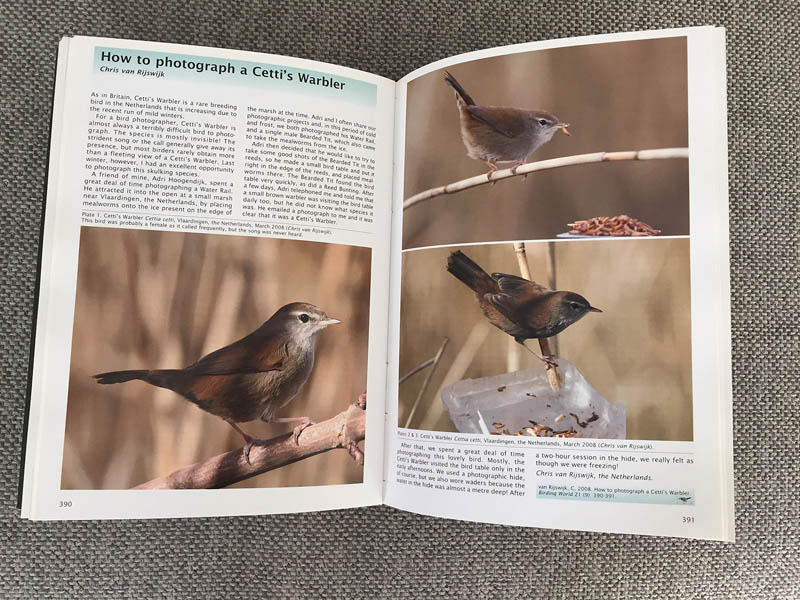 ---