In June 2016, Gerard Visser and myself visited Bulgaria to shoot Wallcreepers.
Long before our departure we already knew it wouldn't work out that way, because for the first time in five years, the Wallcreepers didn't show up. Since we had already booked our tickets, we decided to make an alternative program; we wanted to photograph Nutcrackers, vultures and some passerines.
In Bulgaria it's summertime during June, so the temperature will usually be above thirty degrees Celsius.
Our flight to Bulgaria went smoothly and our guide Mladen Vasilev from Neophron Tours was waiting for us at the airport. After a short visit to our hotel we drove to the mountains for Nutcrackers. It worked out pretty well. We also saw a Ring Ouzel, Pallid Swift, Firecrest and Bullfinches, all in all, not bad for a first day. Mladen Vasilev is a nice guy with a lot of knowledge. We had dinner at the hotel and ate outside, the temperature was nice during the evening.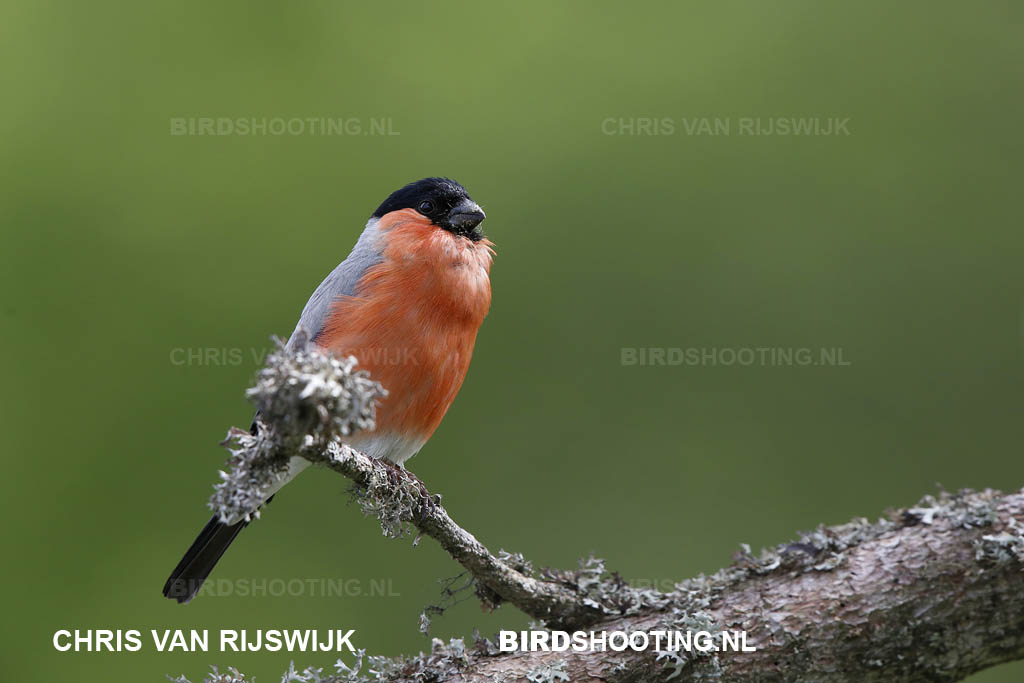 Saturday June 18th We started early to shoot the Nutcrackers, but they didn't turn up. We did have the opportunity to take pictures of a male Bullfinch and a Ring Ouzel.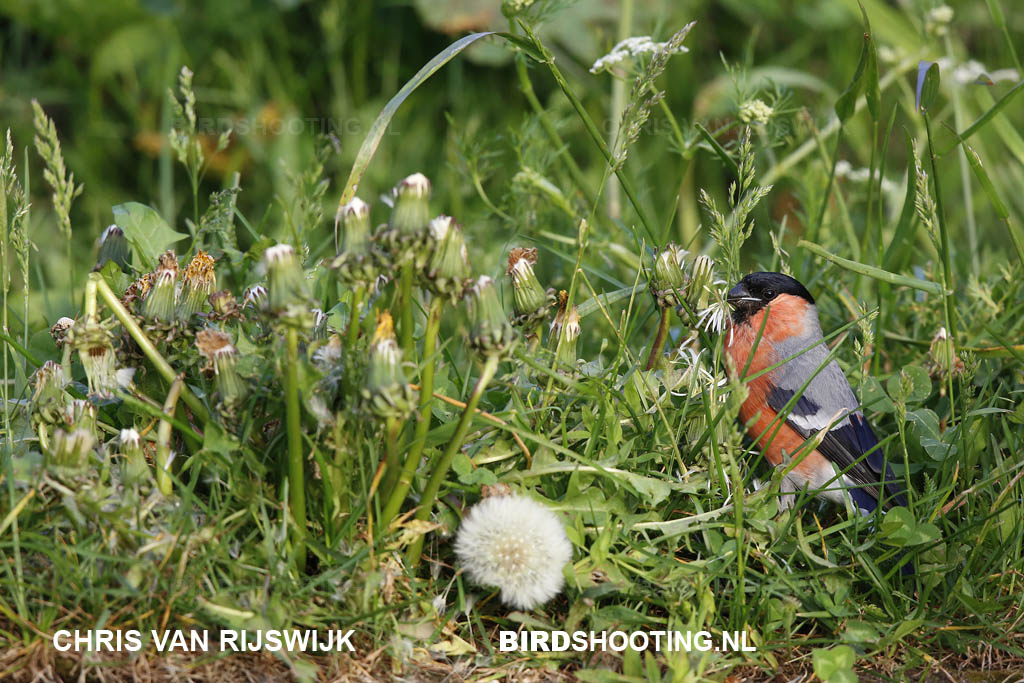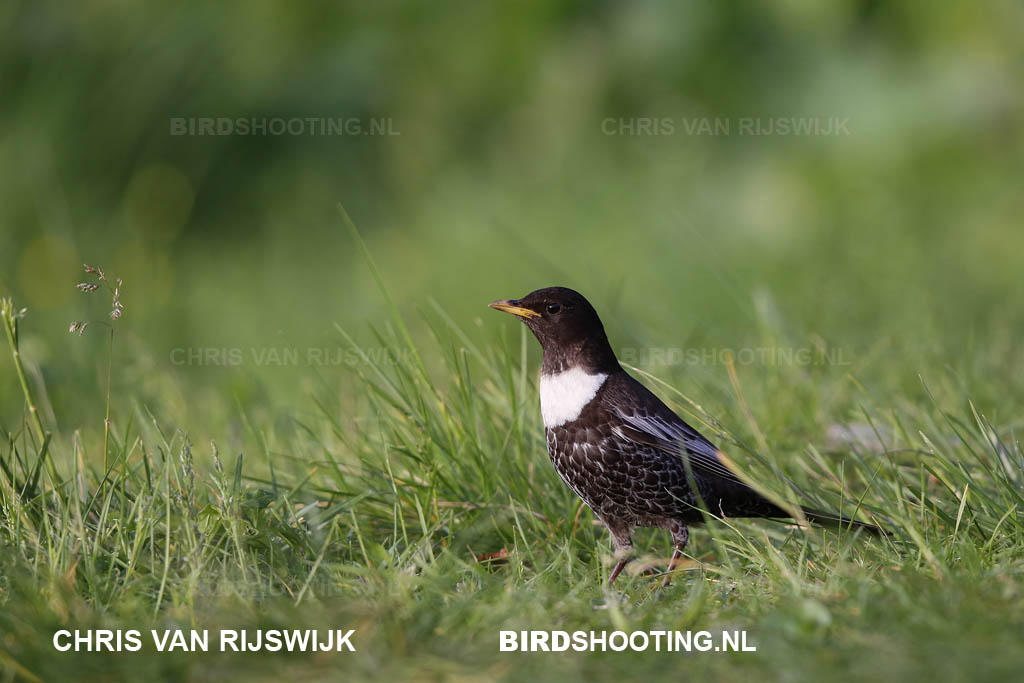 At the end of the morning we drove 350 kilometres to the east part of the country: a big trip! During lunch (Greek salad) the temperature in the shade was 34 0C, quite hot for a Dutchman! We saw a flying Black Stork, a Red-rumped Swallow, and a rather large snake (large whip snake) crossing the road. We got out of the car and I pointed out the snake to my companions. Gerard took pictures, but then it turned out that I pointed to a twig instead of the snake. I was reminded of this mistake regularly during the rest of the trip!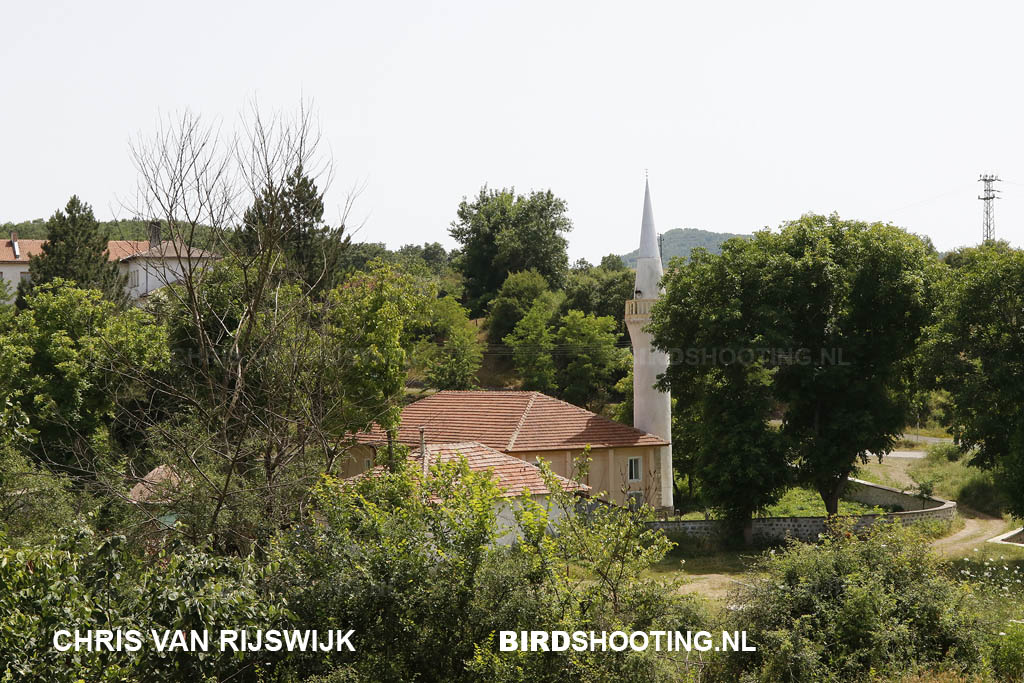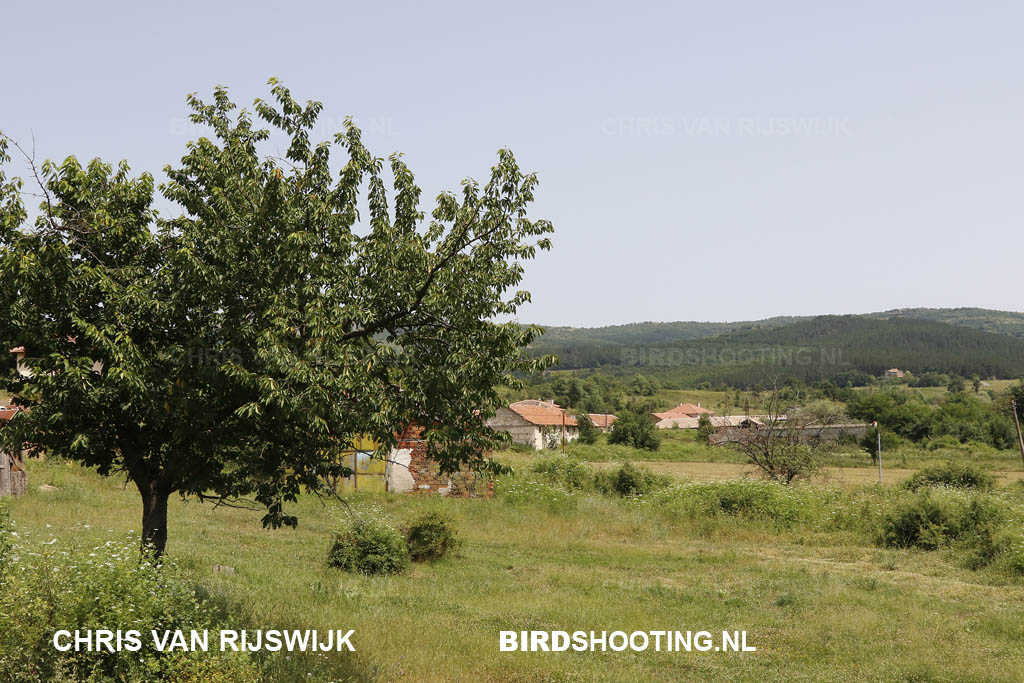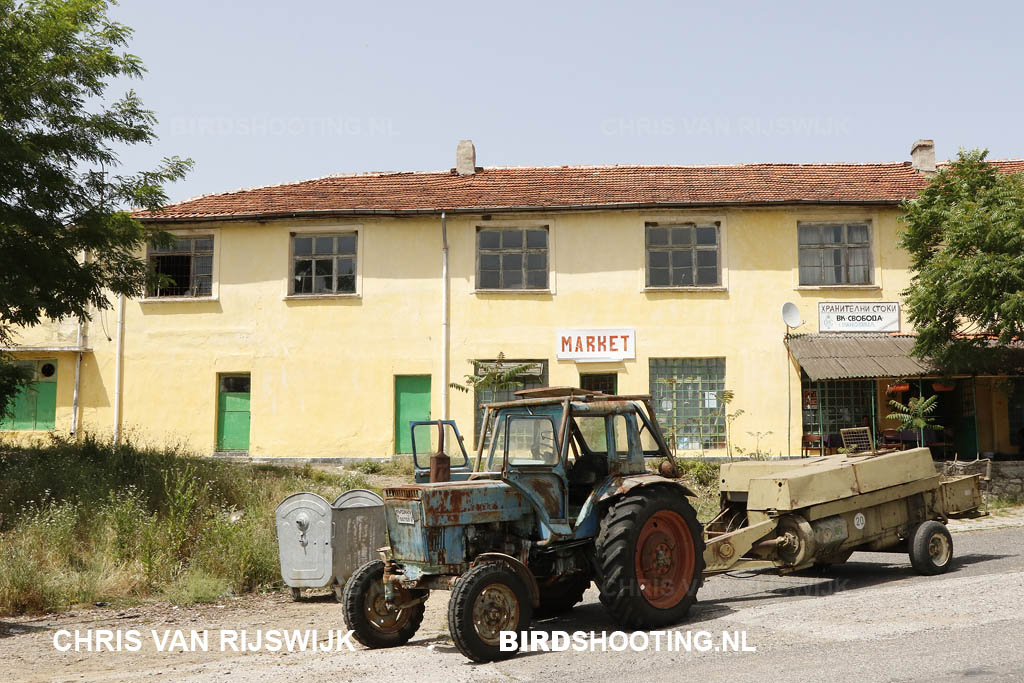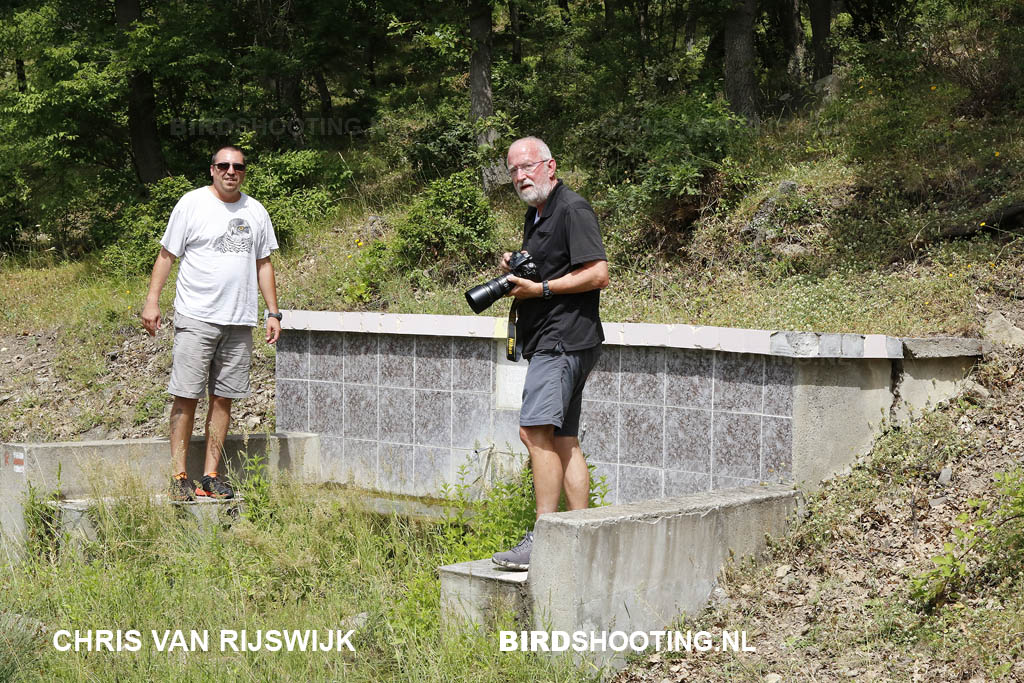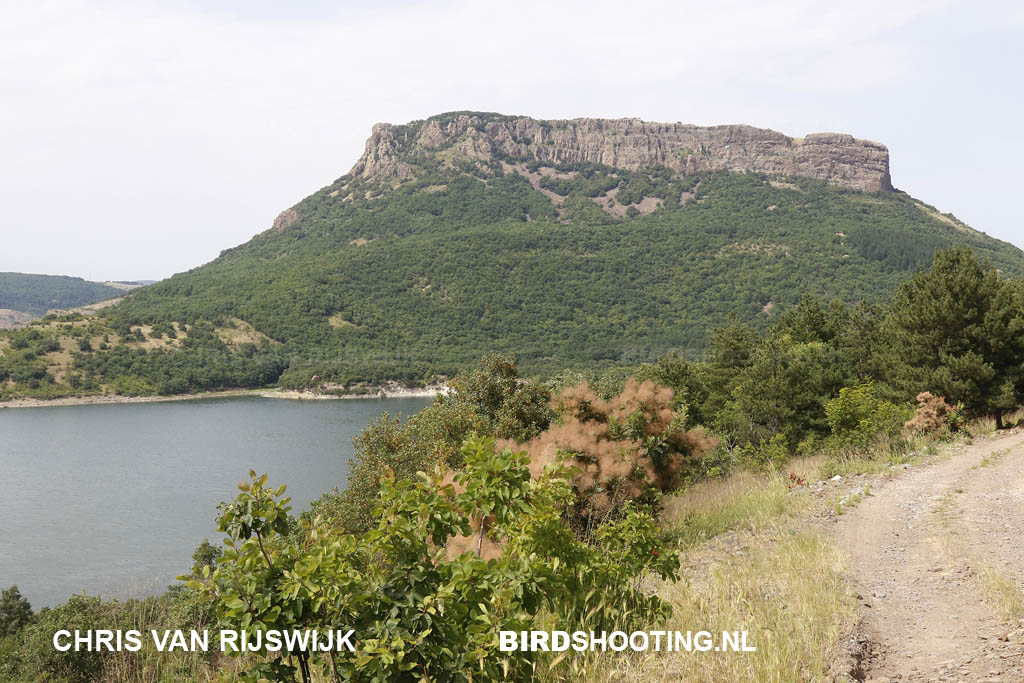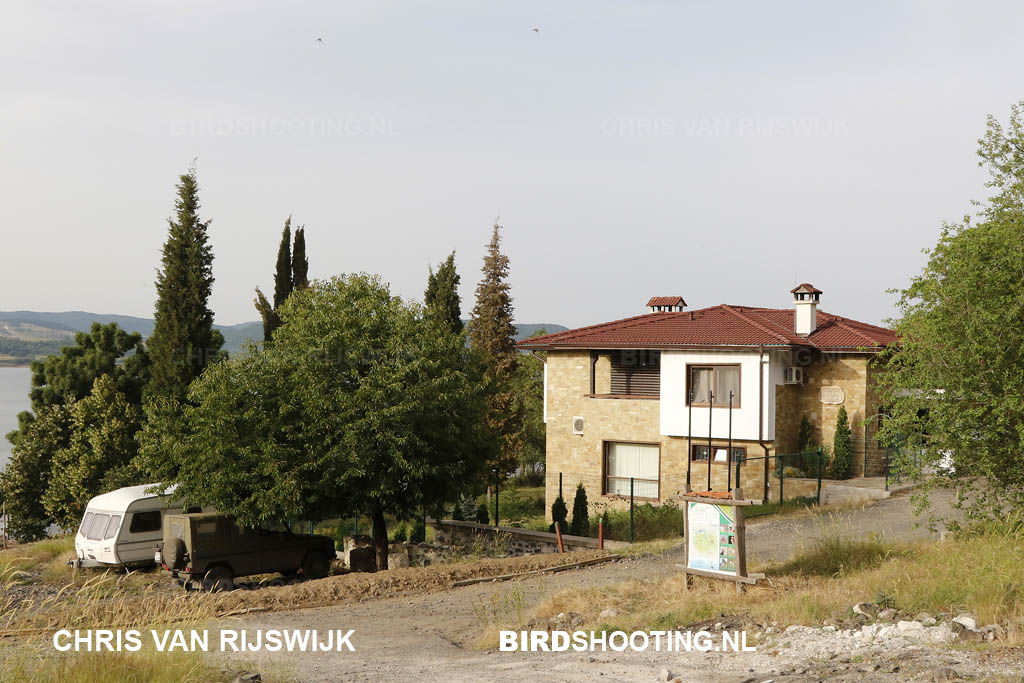 Late in the afternoon we arrived at the lodge where we would spend two nights. It's a lodge for hunters, where we found lots of 'trophies'; everyone needs a hobby I guess. In the evening we walked around and saw a Greek Tortoise, a Sombre Tit and a few other nice birds.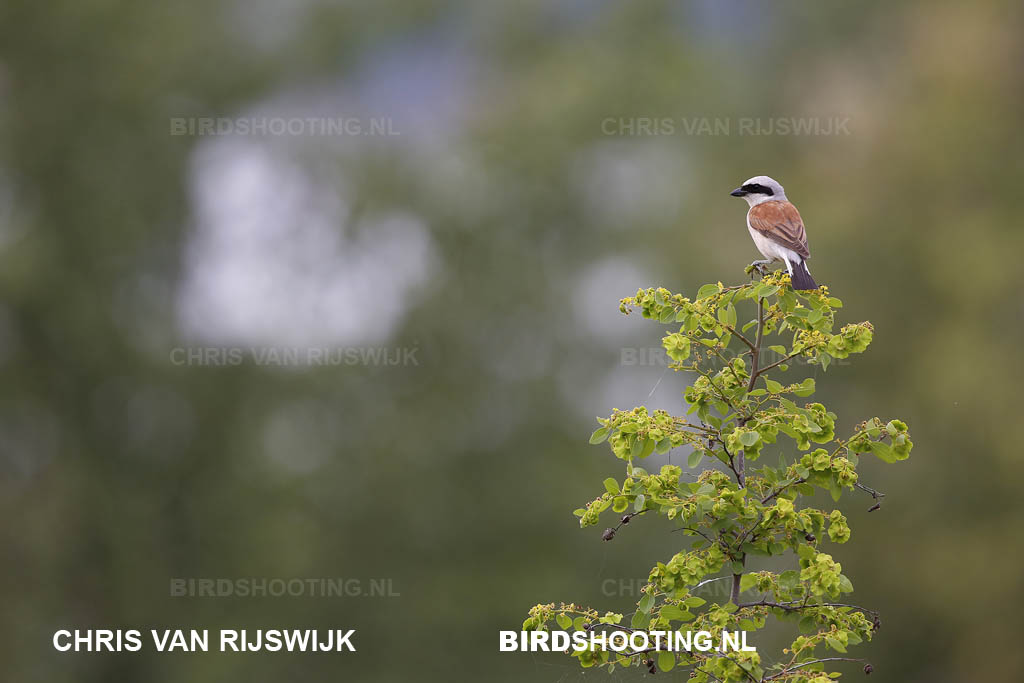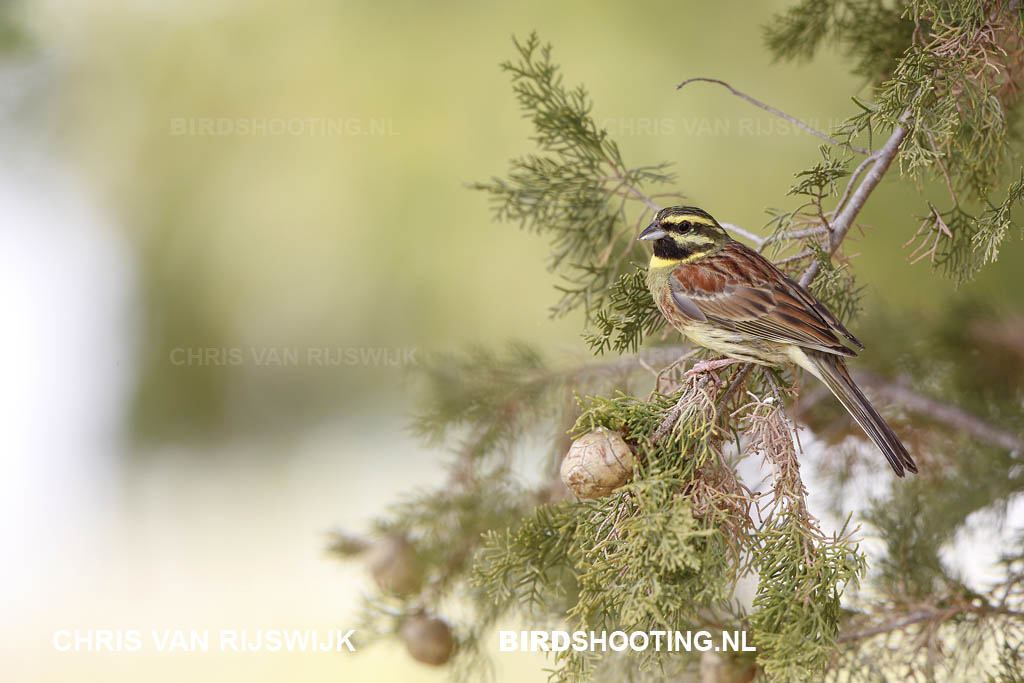 Sunday June 19th
We started the day at 5:15h in the hide, our goal was to photograph vultures. We had put the carcasses of a young cow and a deer in front of the hide and were waiting for hours. Where were the vultures? We only saw a few flying Red-rumped Swallows and some Ravens but no vultures at all. Didn't we deserve more? In the distance we saw some Griffon Vultures and a Short-toed eagle, but the distance was huge. Slowly the cow swelled; let's leave the details as they are. Only a Black Kite took a look, but apparently wasn't hungry. In the hide the temperature rose to 33 degrees and at 2pm we decided to leave. After some rest, we had another nice walk. I left my camera at home; sometime I'll stop photographing and will be a birdwatcher again! No heavy equipment or cameras to carry, I loved it!




We had dinner with the man who owned the lodge. He didn't speak English and at first sight he looked a bit dangerous, but we found out that he was not only a friendly man, but also an amazing cook. In Bulgaria we ate a lot of meat (in the Netherlands I'm not used to that). When I was going to sleep, a Scops Owl called to my open window. I can't think of a better way to fall asleep.
Monday June 20th
Once again we started the day early; we were in the hide by 5:00h. But this day everything was different. Within 45 minutes, an Egyptian Vulture landed in front of the hide. Thereafter, another one, and even a Griffon Vulture, and a second one, and a third… it was unbelievable! And there was a nice veil of clouds, so the light wasn't as harsh as the day before... so in the end it went out very well! Finally, we counted about twenty Griffon Vultures. They took their time to eat, fight and pose for us.
Next morning, we flew back to Amsterdam. So it all came to a successful end!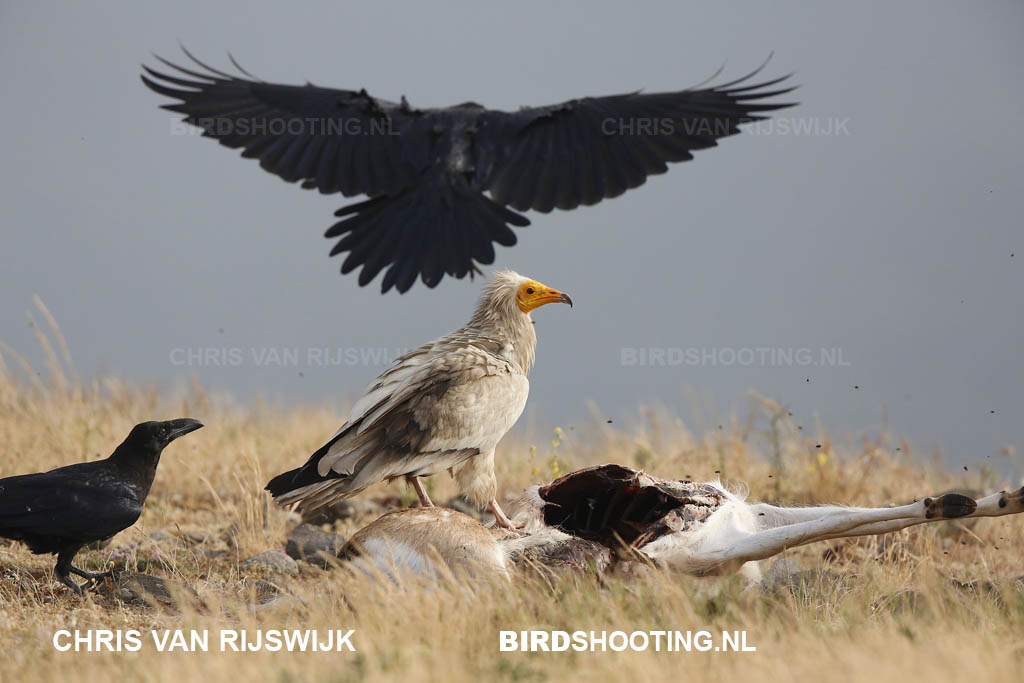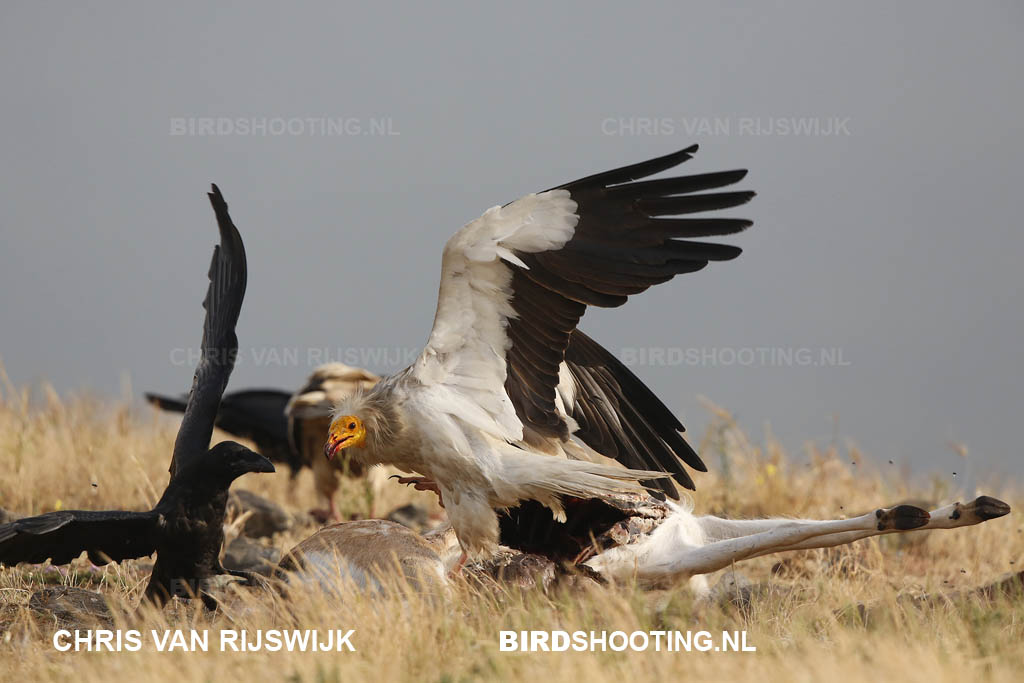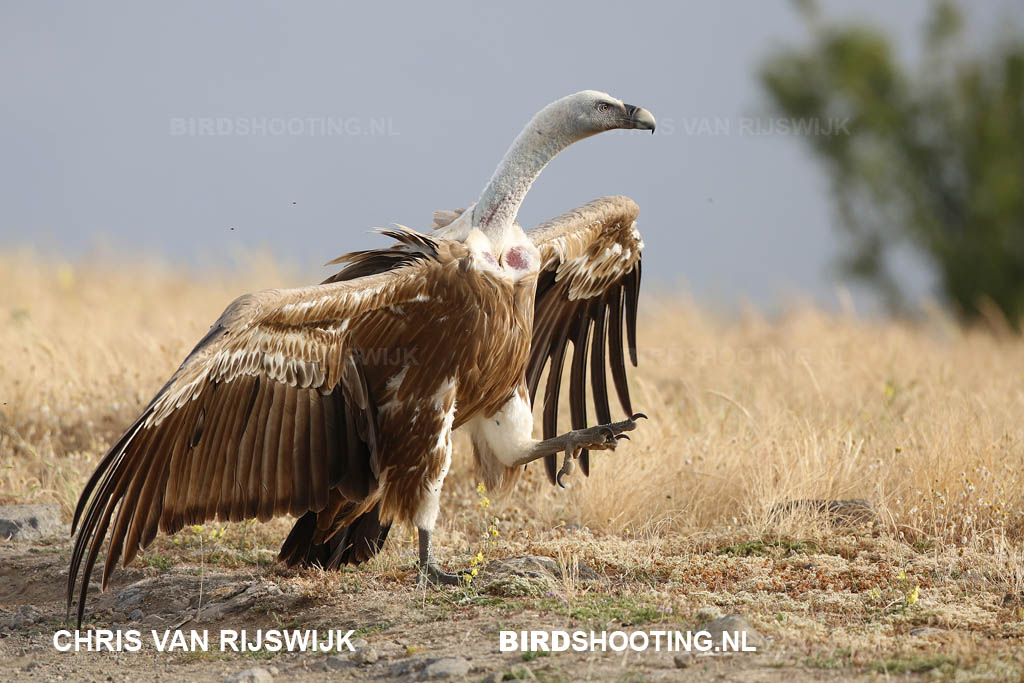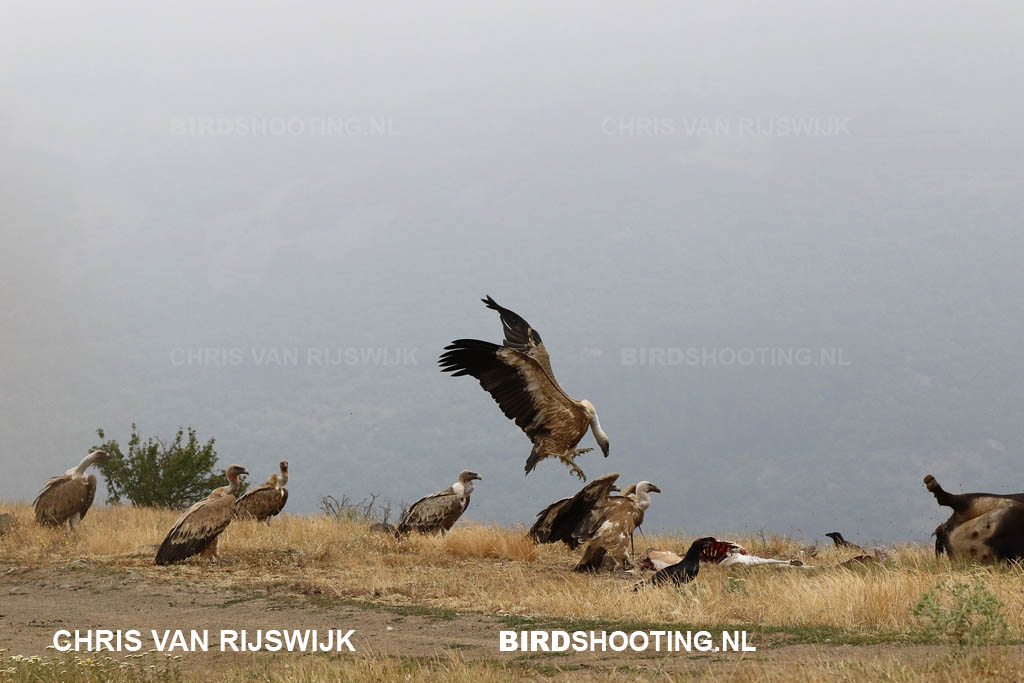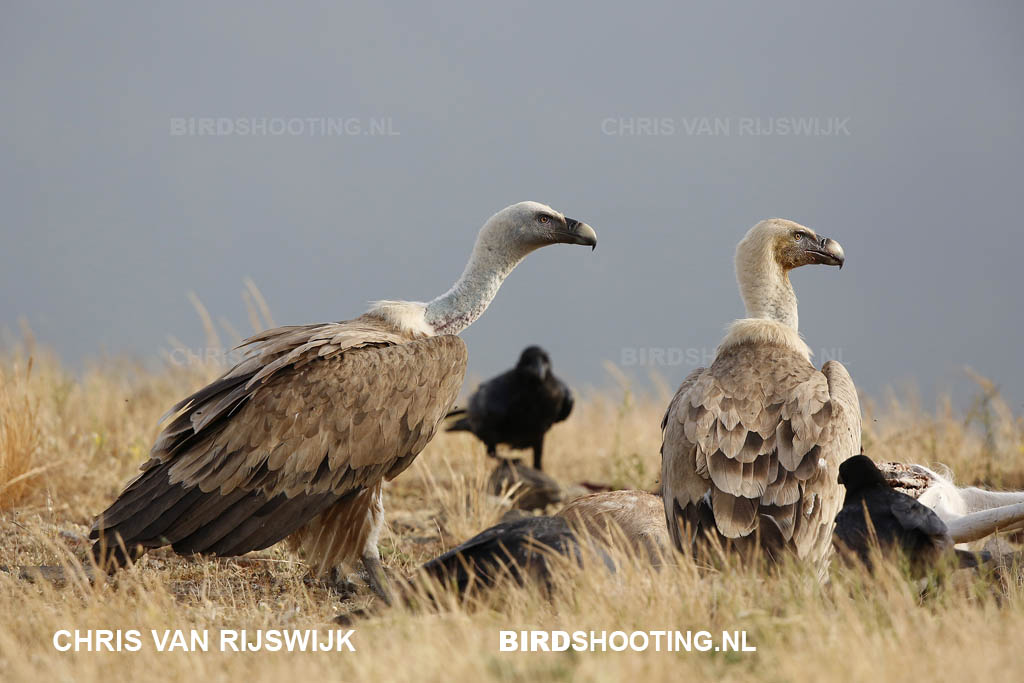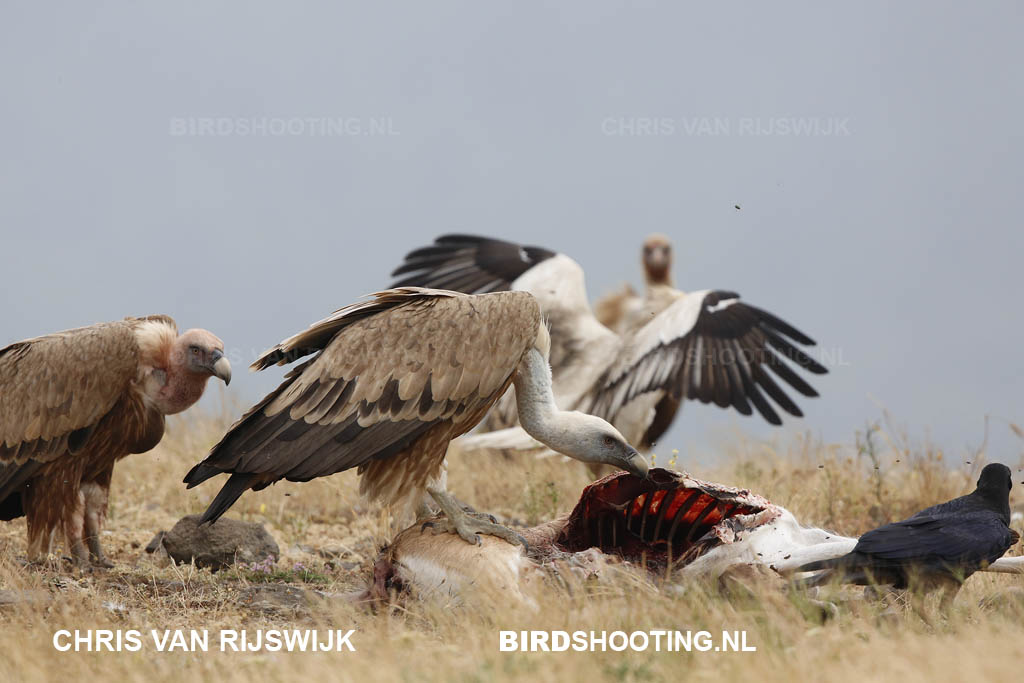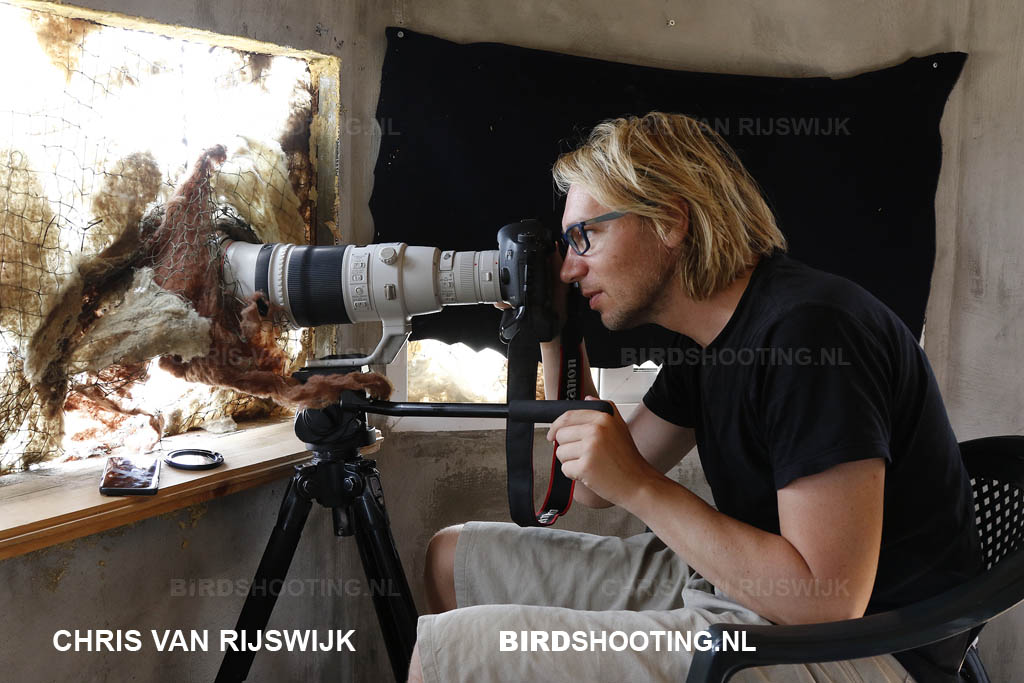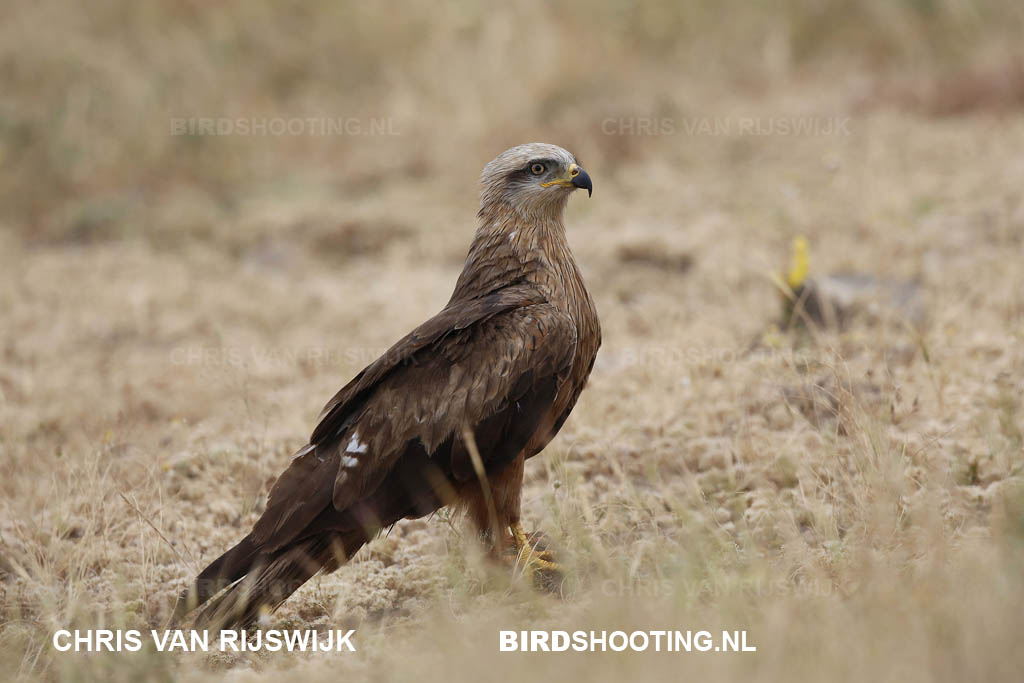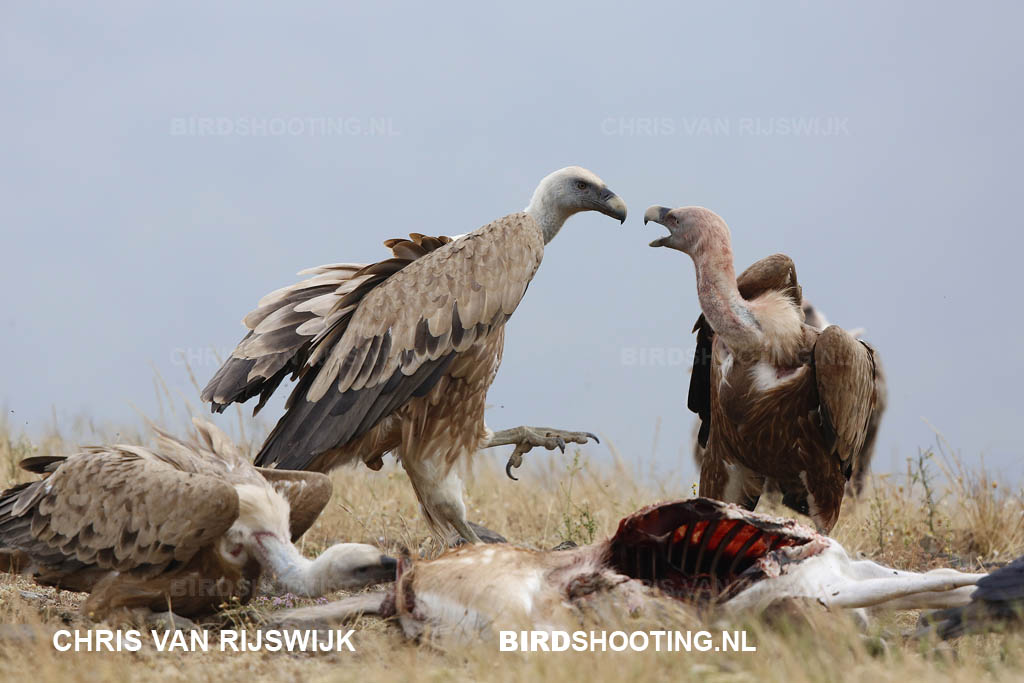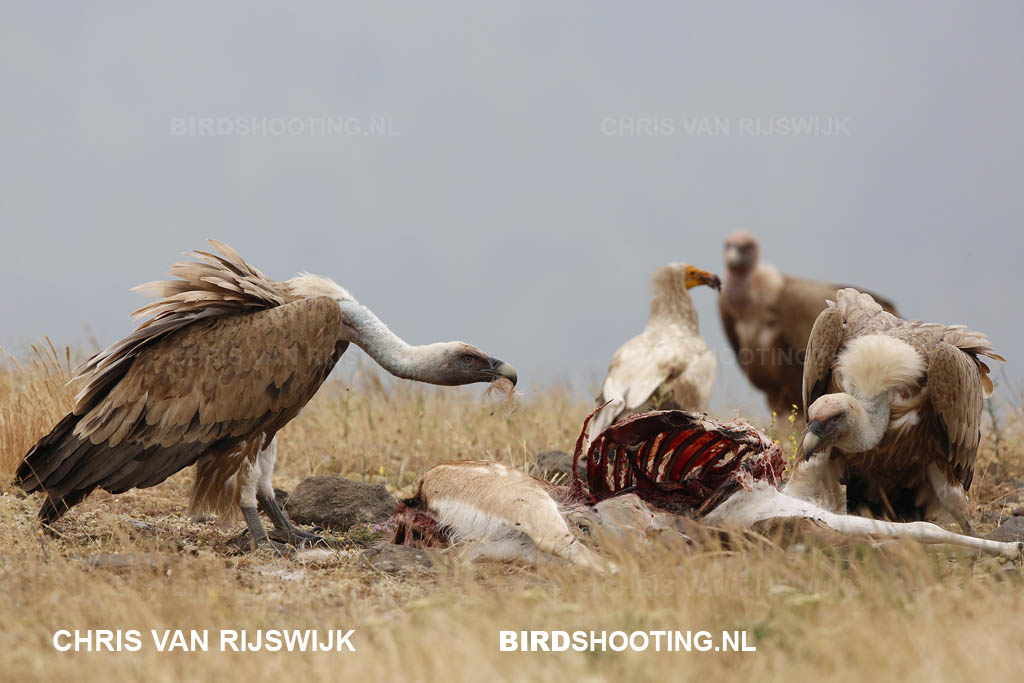 ---