In March, 2018 I visited northern Sweden for a week. My main target was to photograph Bullfinches...
When it just started to thaw in the Netherlands, I left for Skellefteå via Stockholm. There the hides of Conny Lundstöm and his wife Catharina hopefully will give me the opportunity to photograph Bullfinches. We will see!
Sunday March 4th
Conny brought me to the hide early in the morning. On our way we saw a male Capercaillie. What a perfect start of the day! The hide (two by two meters) is high enough to stand and I became quite happy by the presence of a heater! During the day it's snowing now and then, the temperature is minus nine degrees Celsius. I saw some Crested Tits and Willow Tits and an estimated amount of ten Bullfinches. What beautiful birds! I took already some nice pictures during this first day.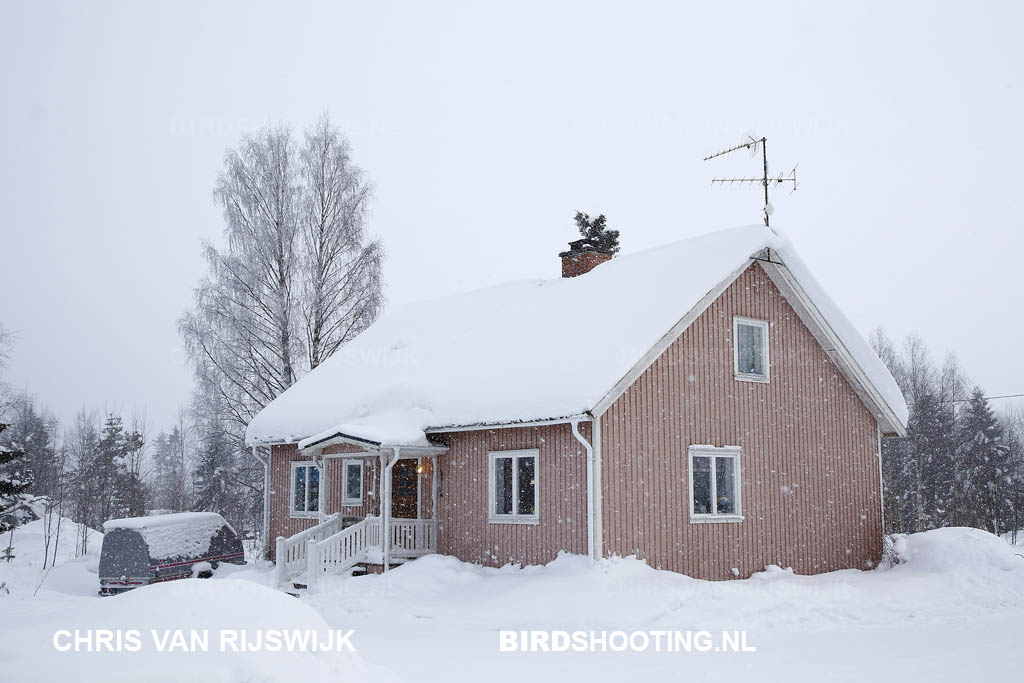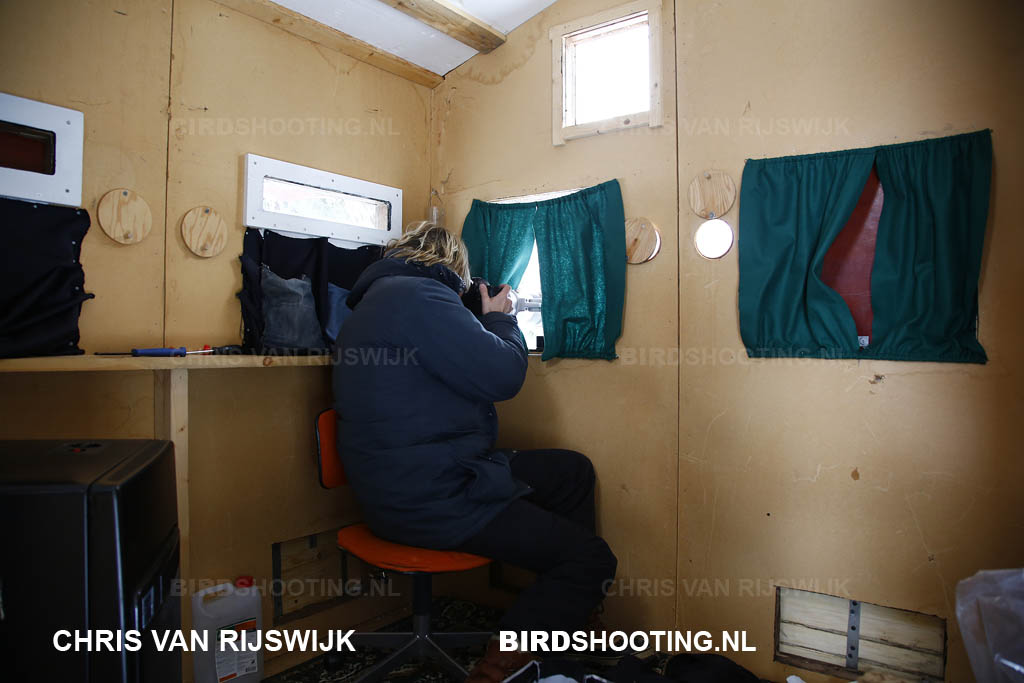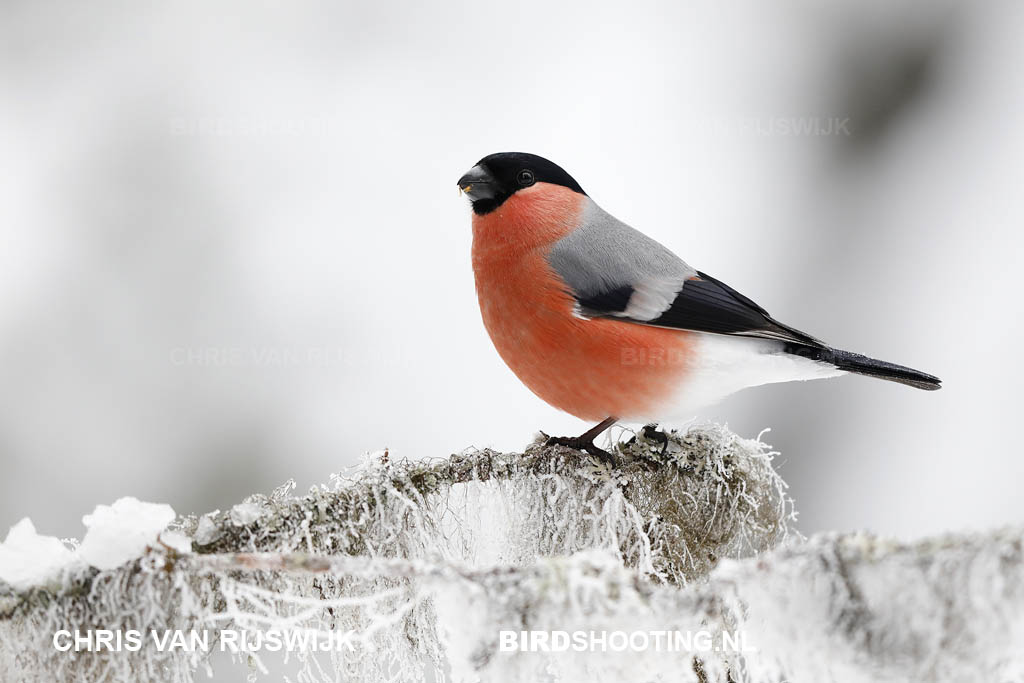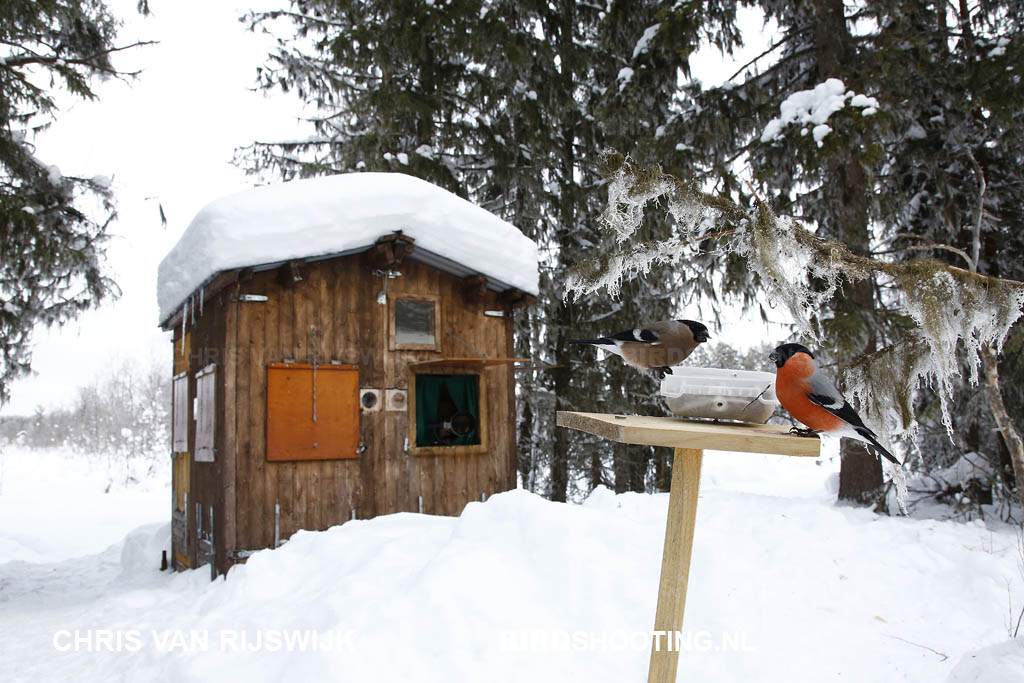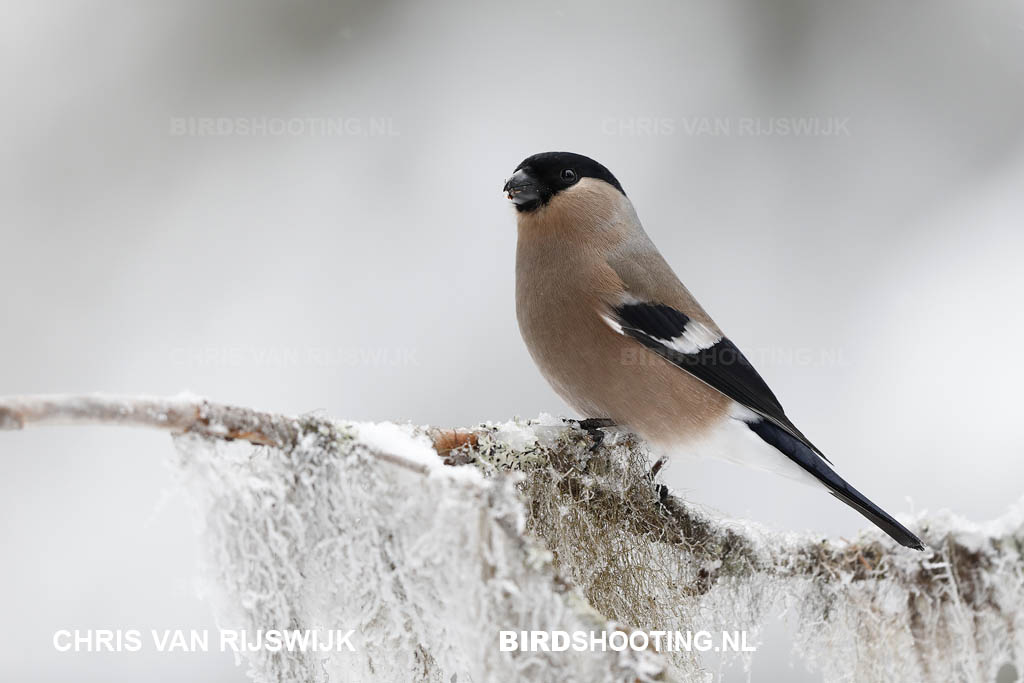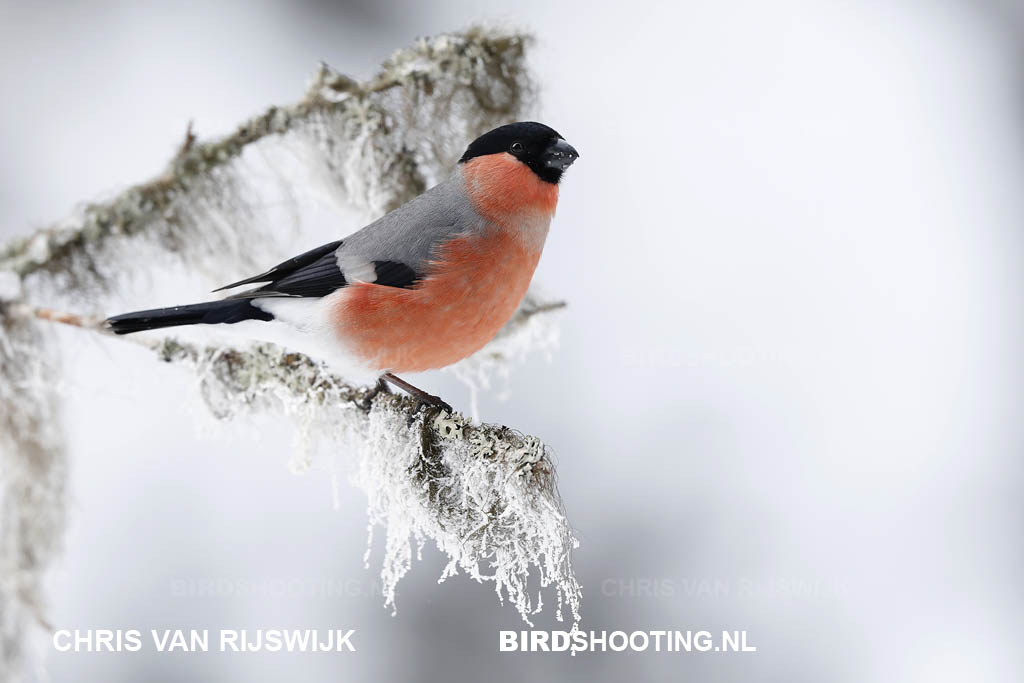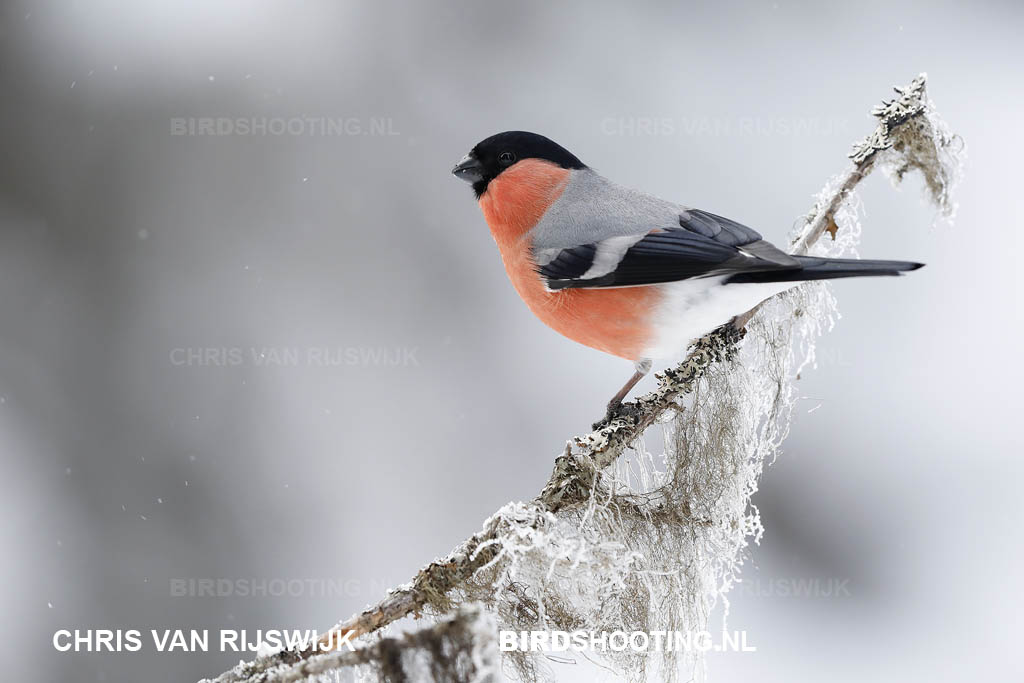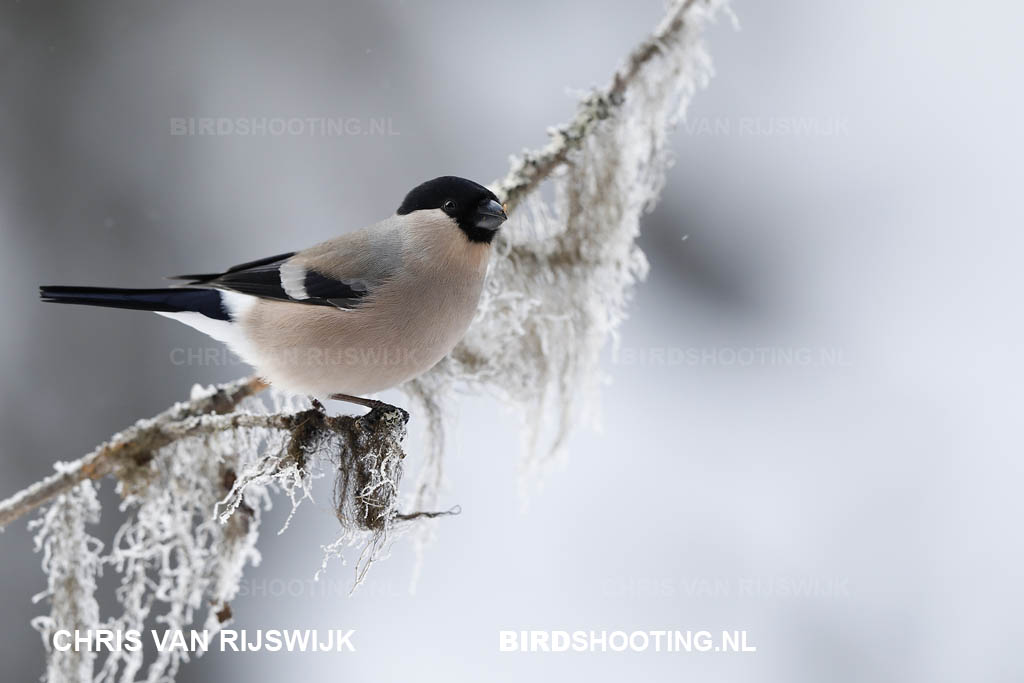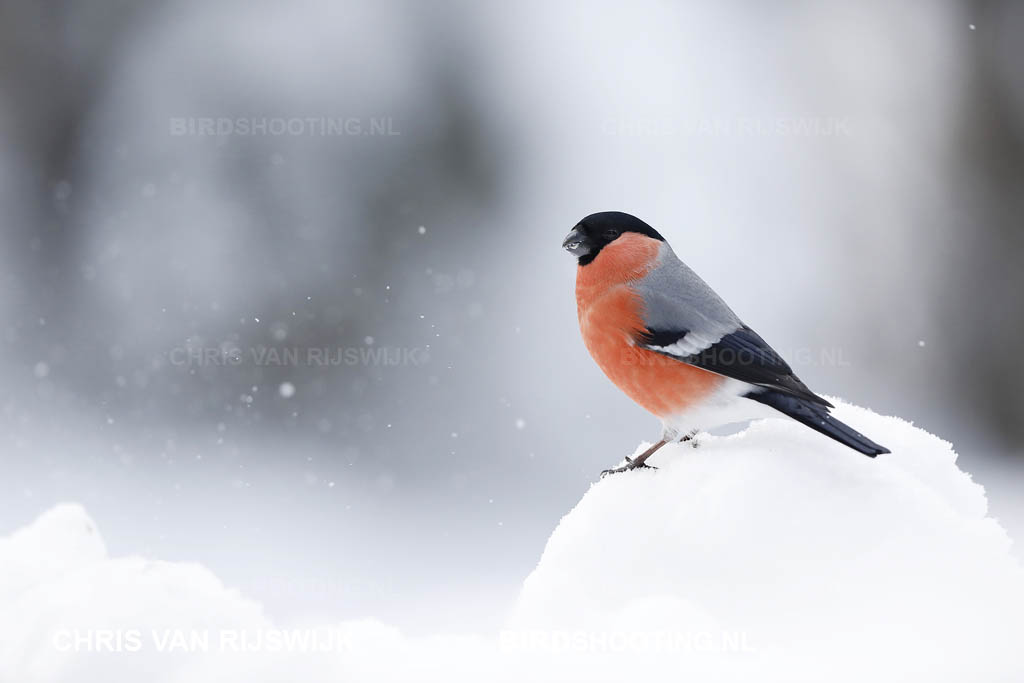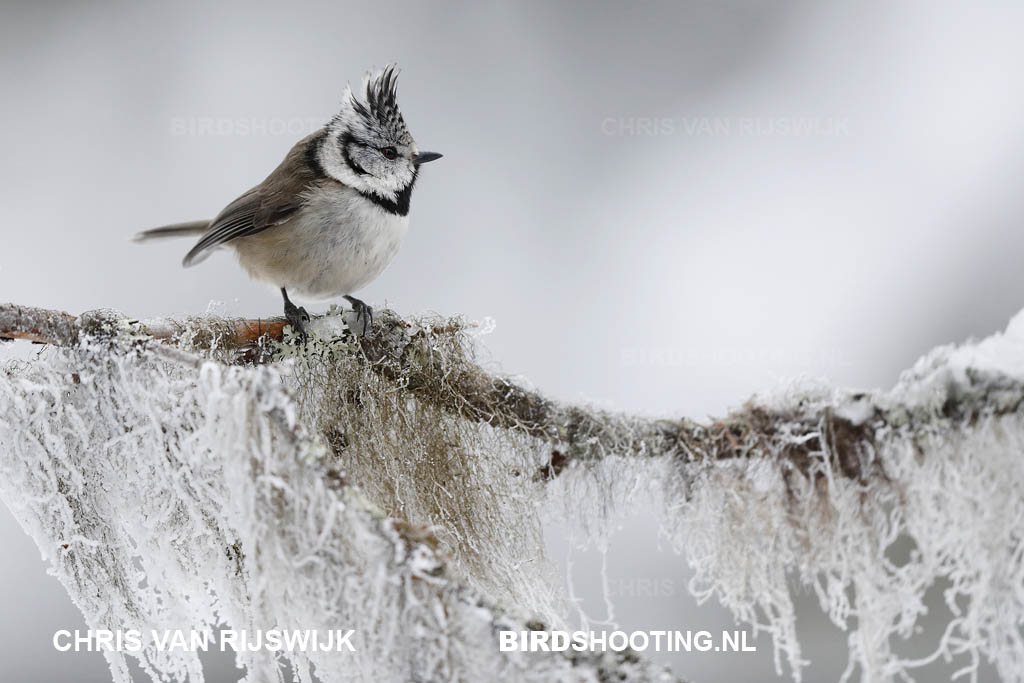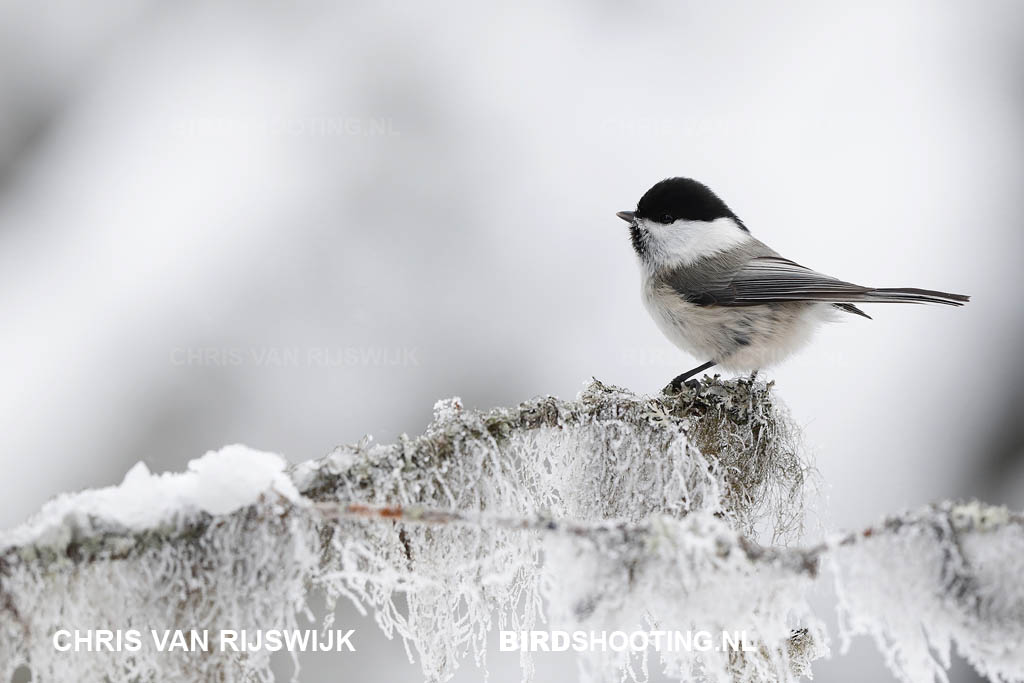 Monday March 5th
I started the day early; by 6:00h I was already sitting in the Golden Eagle hide, together with Gert Hilbink from the Netherlands. The temperature outside was minus 15 degrees Celsius, the light conditions for shooting were good. I'm here to photograph Bullfinches, but I also liked to take pictures of the Golden Eagles that ate the bait. Beautiful birds! We were picked up by Conny at 17:15h.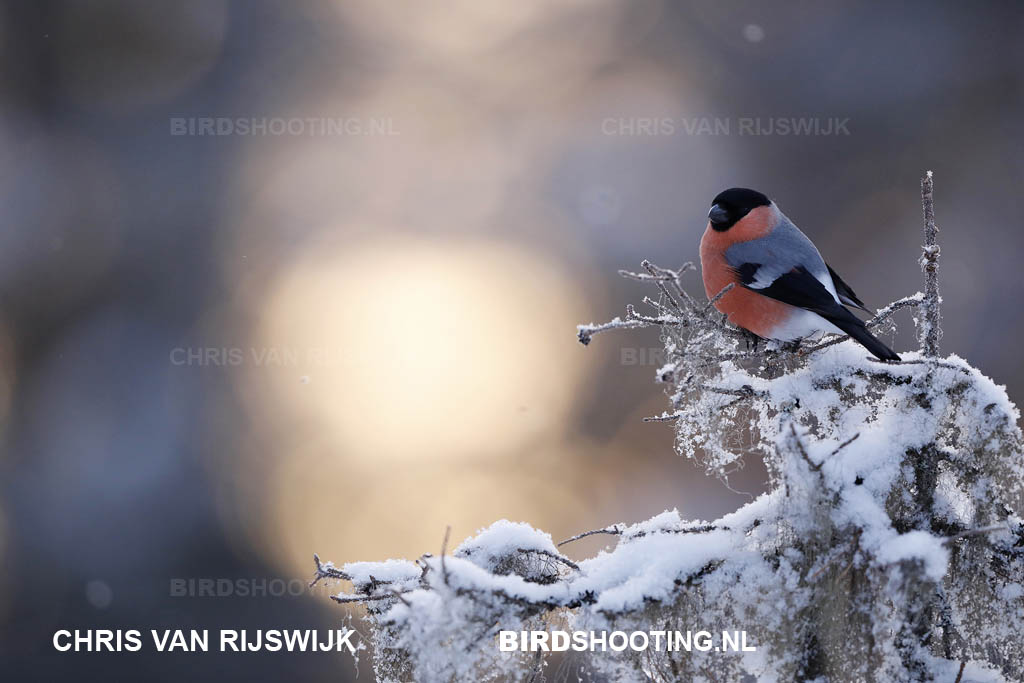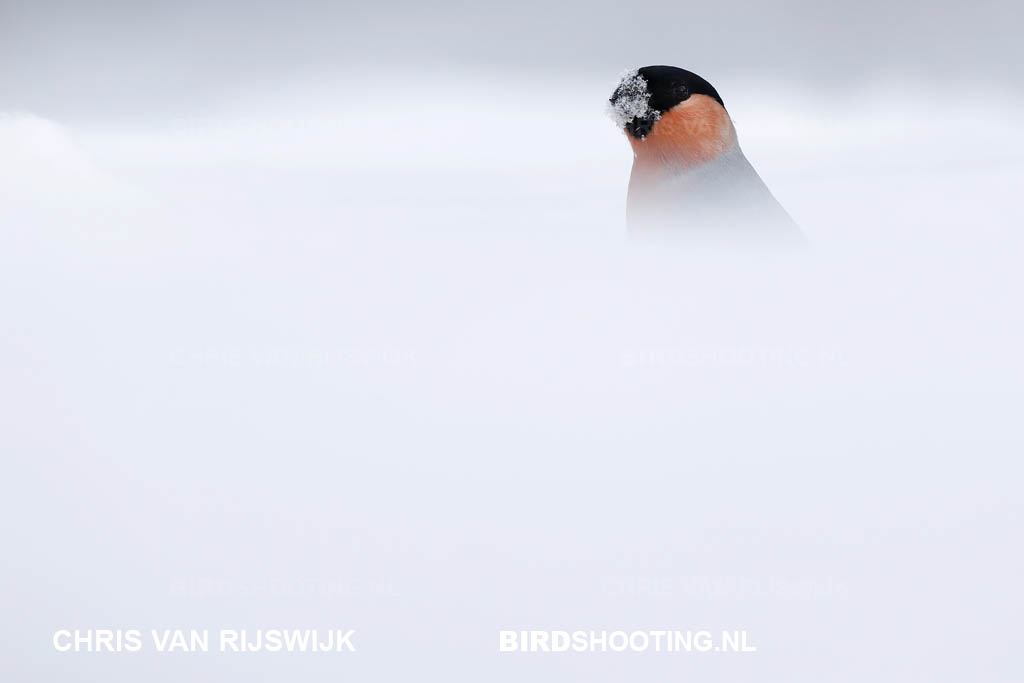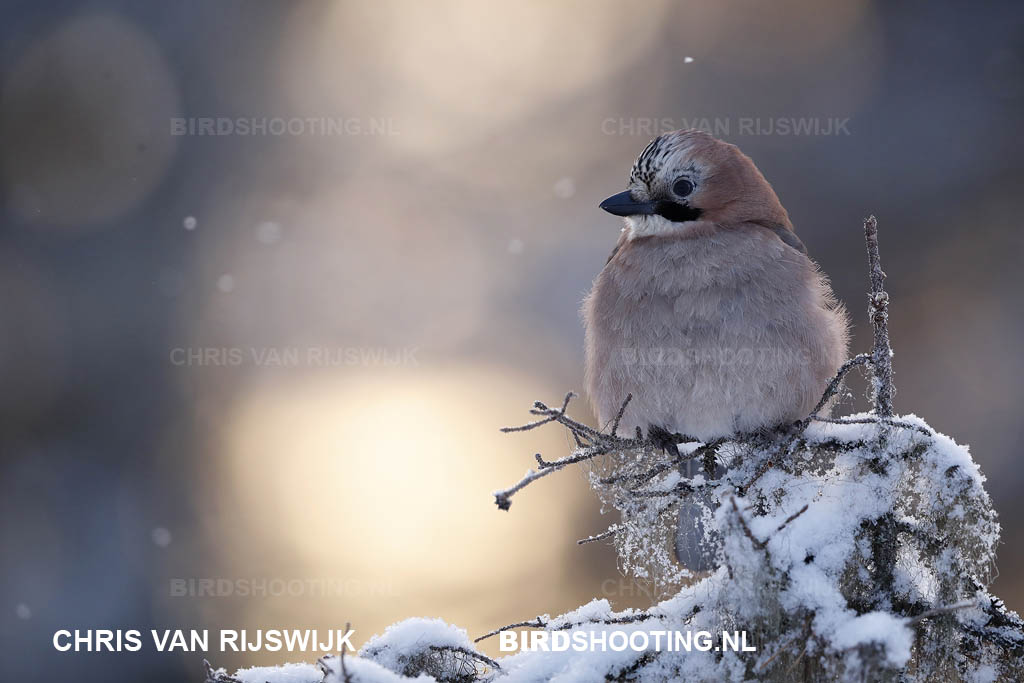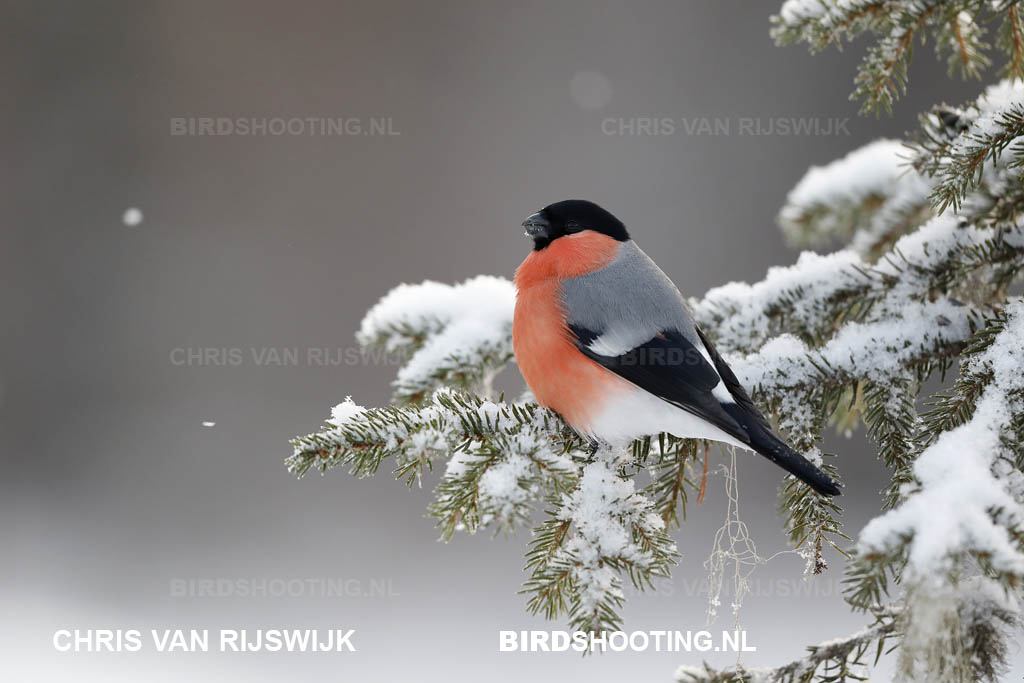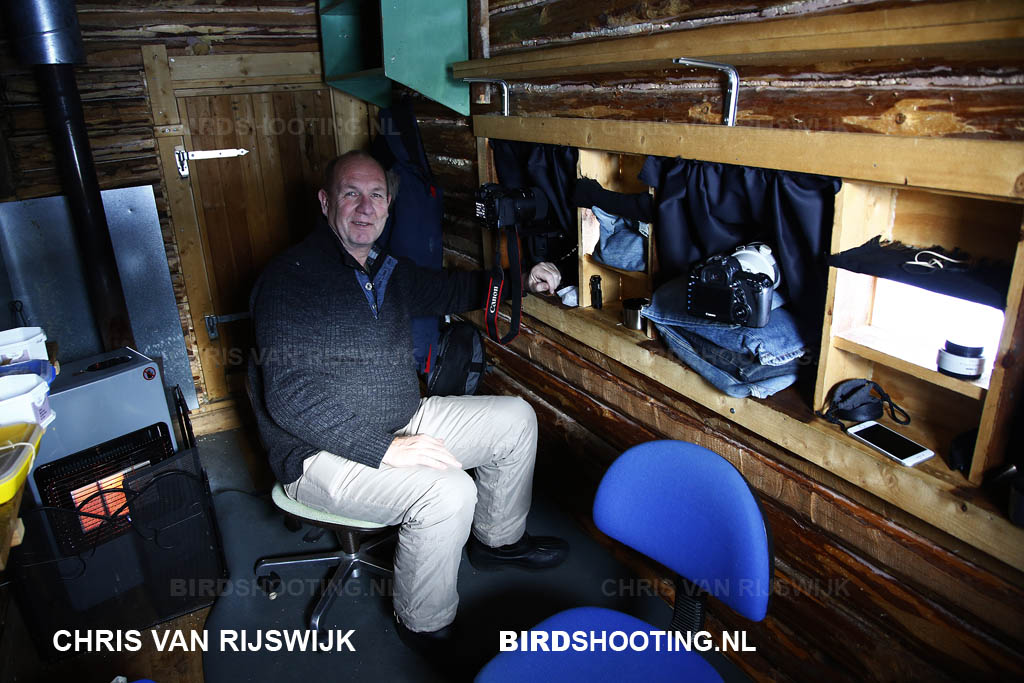 Tuesday March 6th
Gert and I talked about birds and birdwatching and we also took some nice pictures of Bullfinches and Golden Eagles.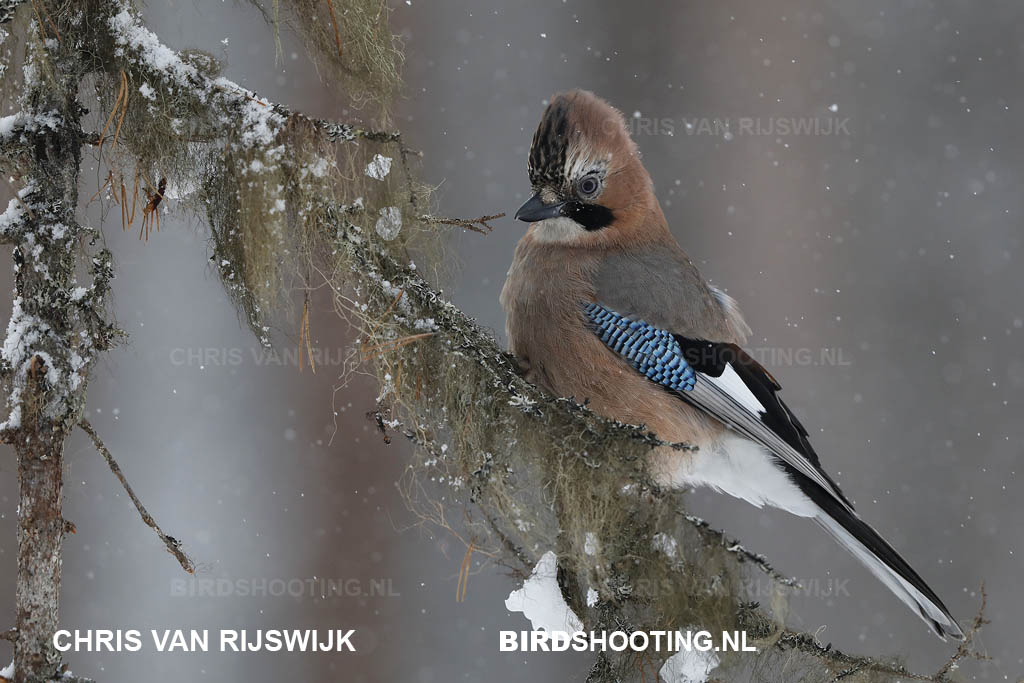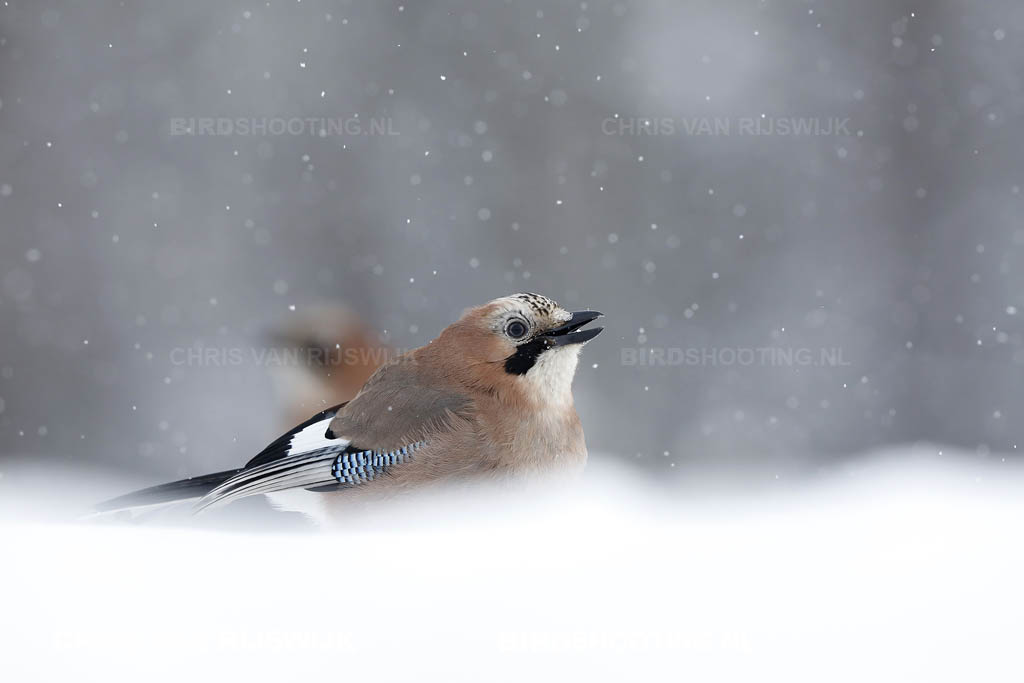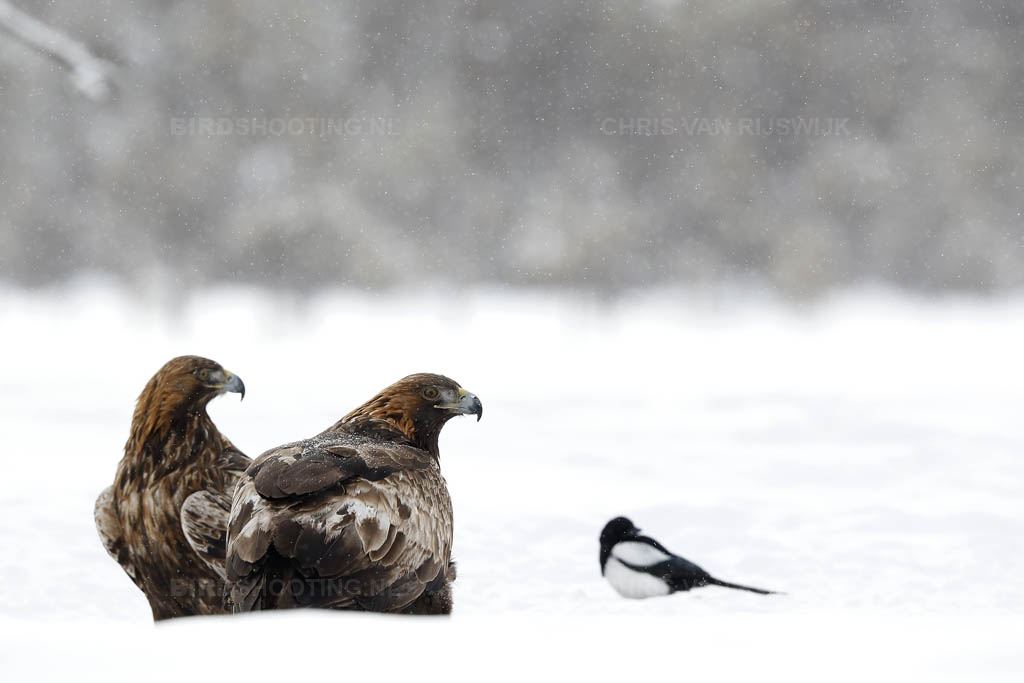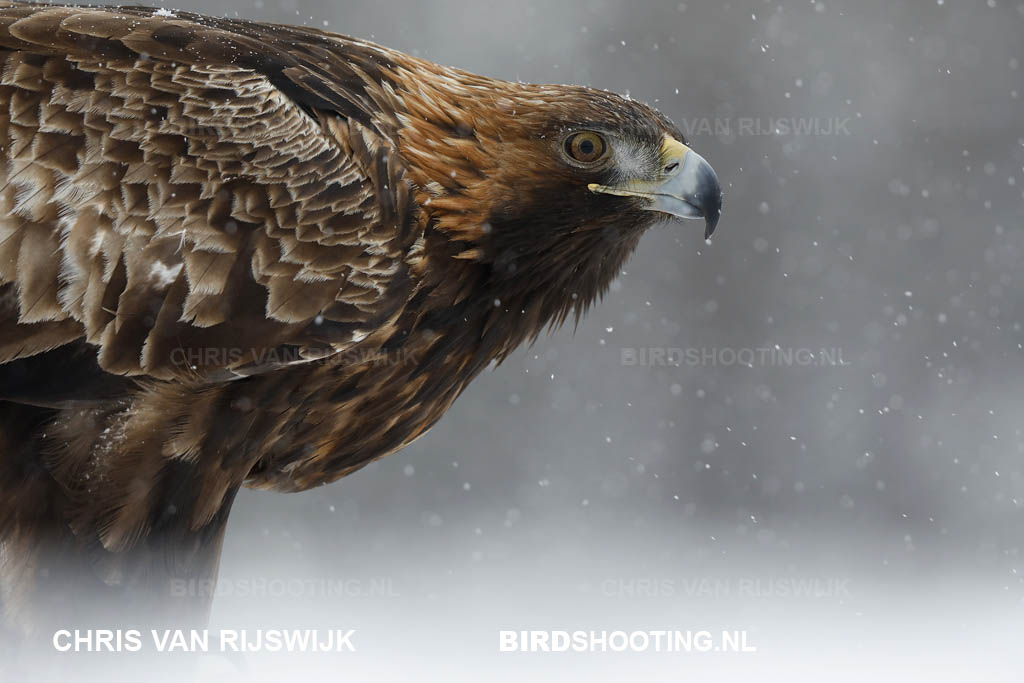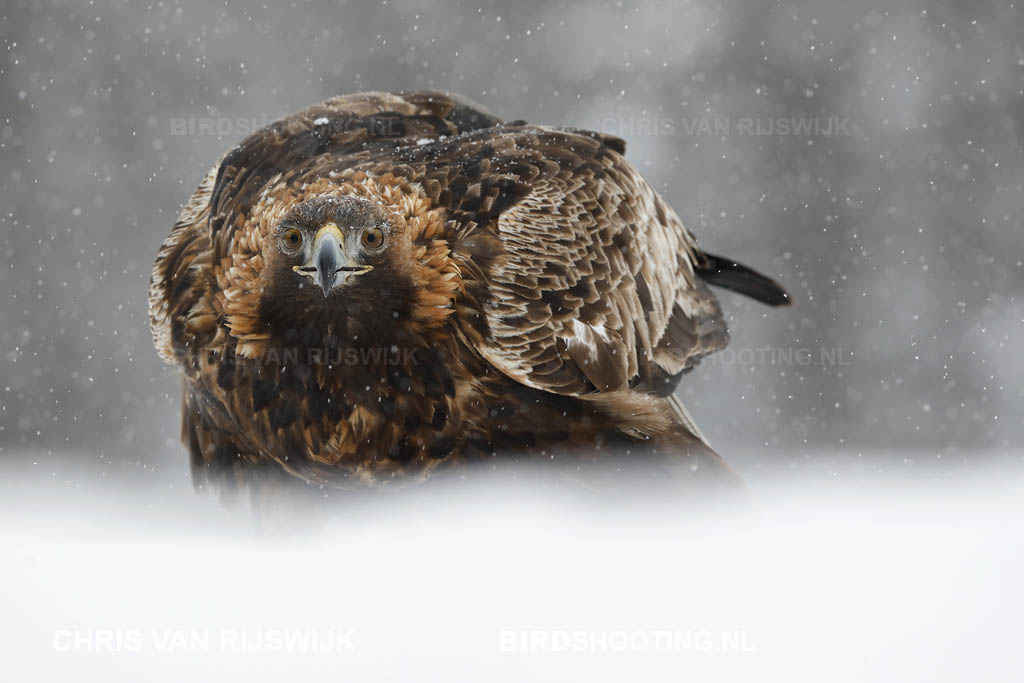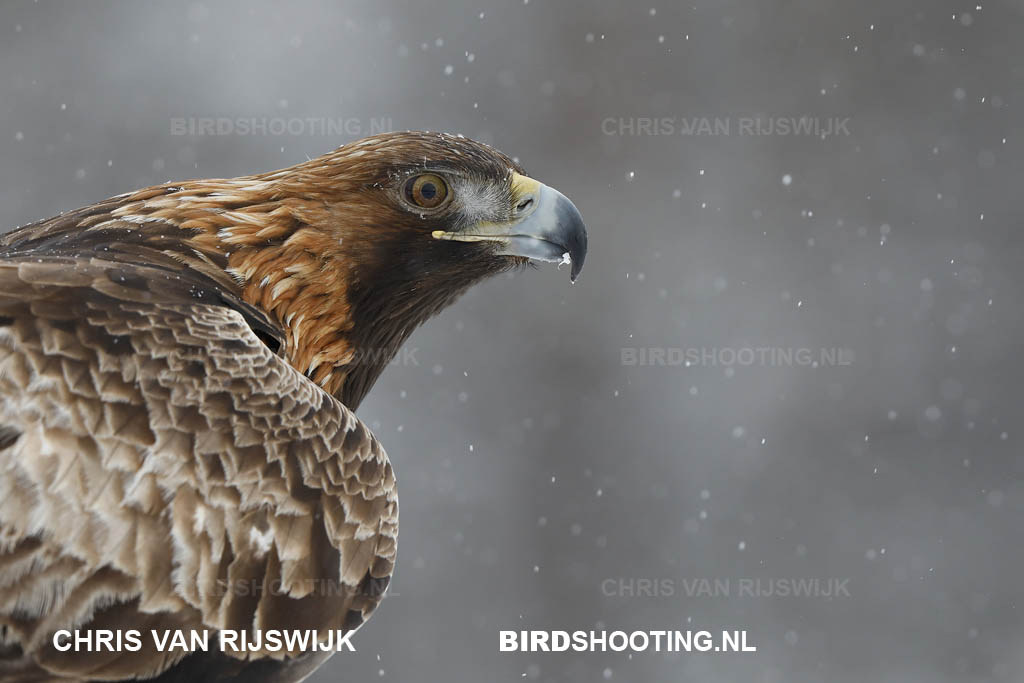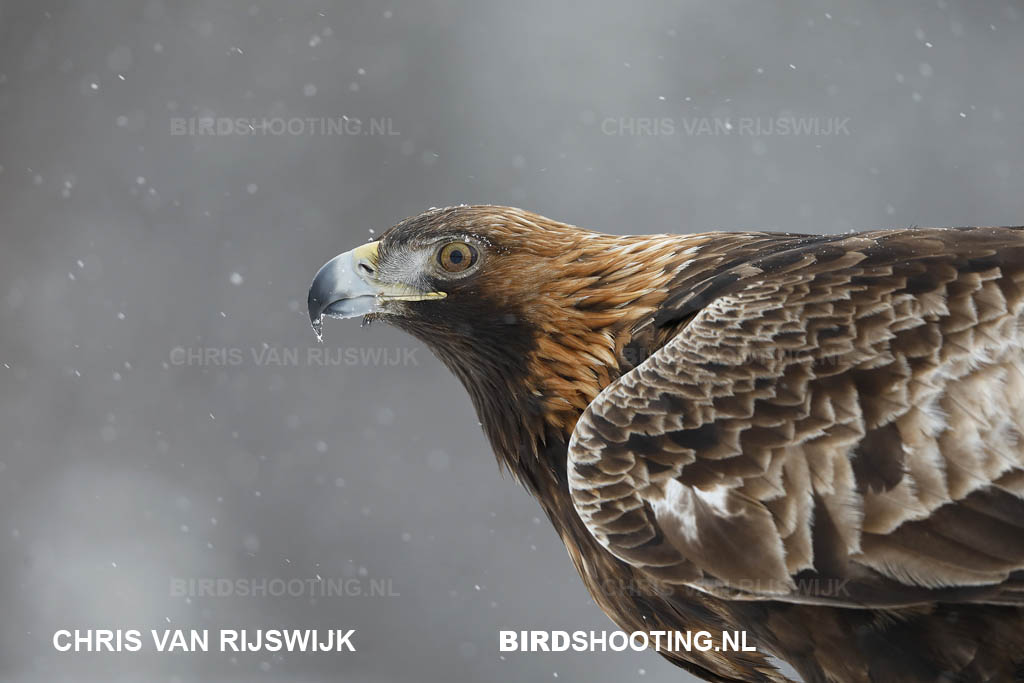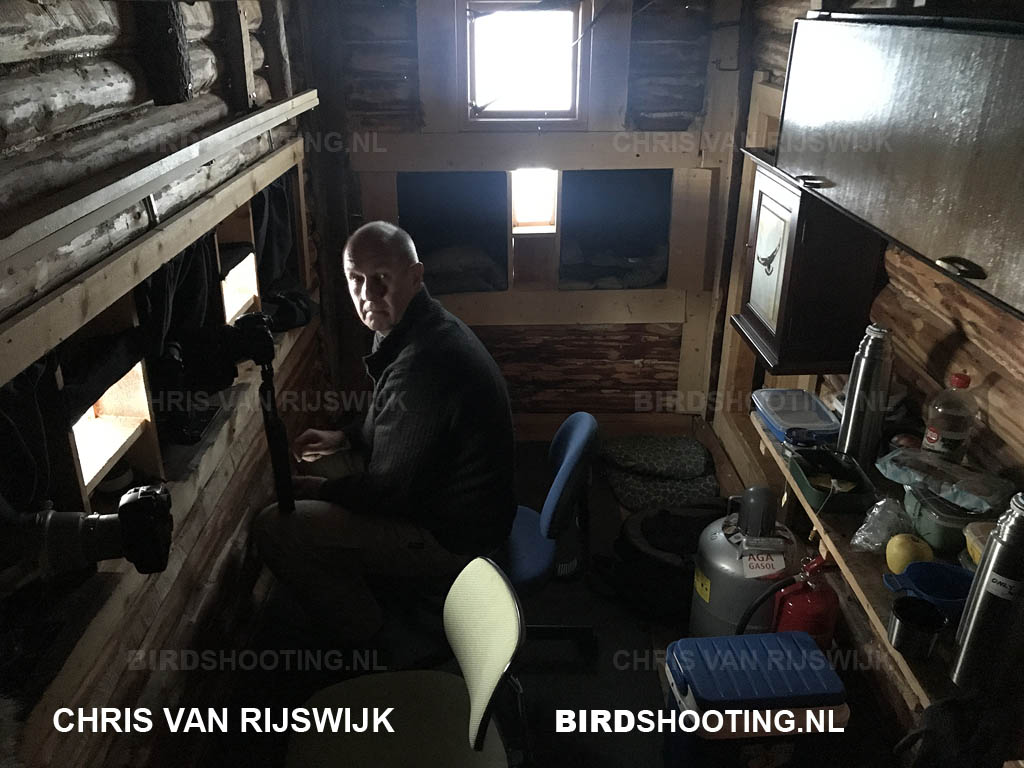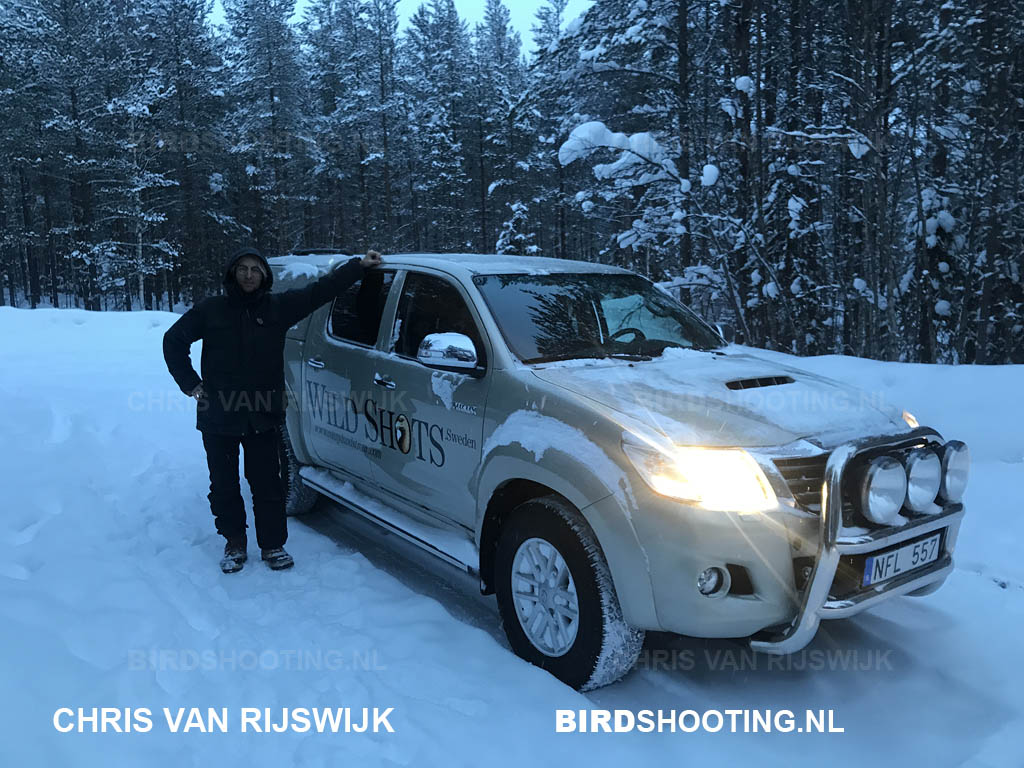 Wednesday March 7th
We sat in the Golden Eagle hide for the last time. Already at 6:30h a Golden Eagle came foraging. A Fox was eating the meat, so we had the opportunity to take nice pictures. In the afternoon we saw two White-headed Long-tailed Tit. A couple of eagles arrived in front of the hide around 16:00h to have their meal. They fight together and are often close. Even Conny Lundstöm couldn't explain this behaviour. Even being a couple, these birds normally keep their distance from each other.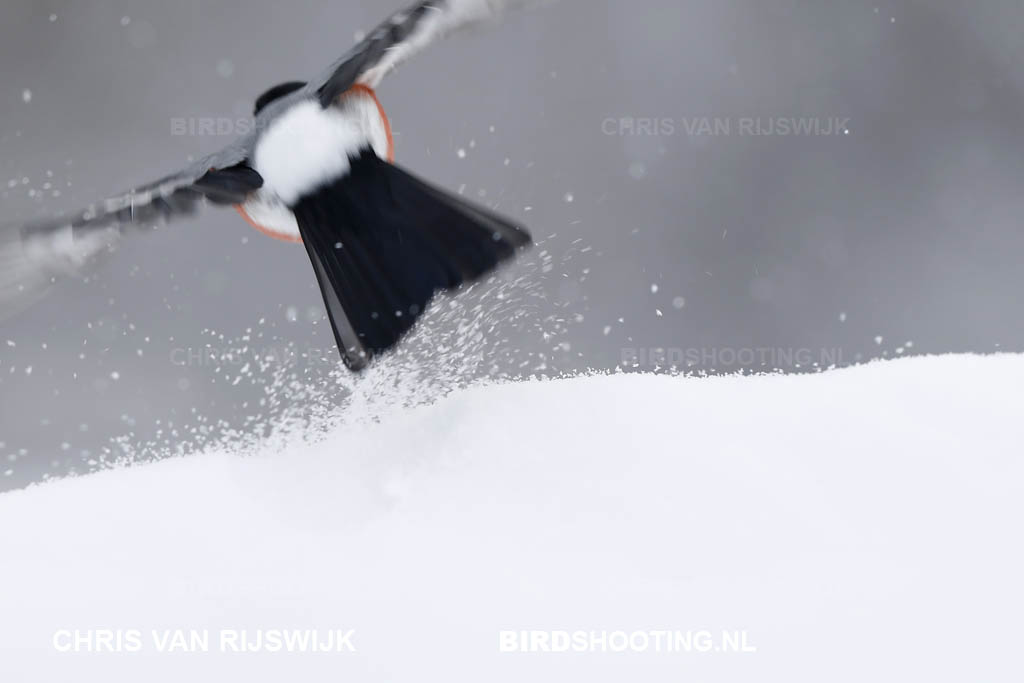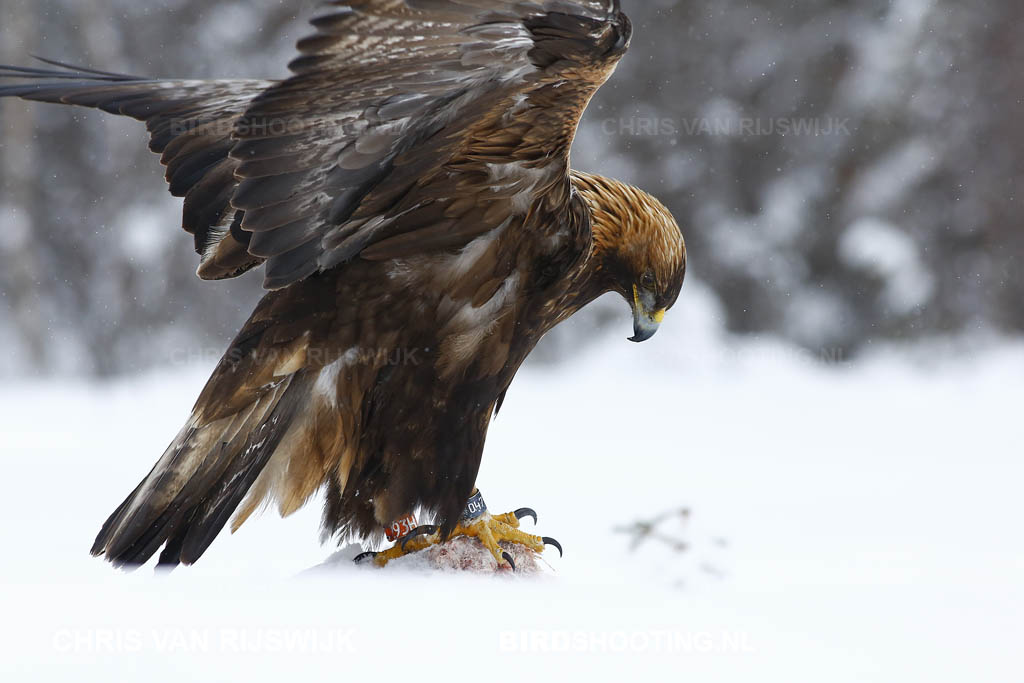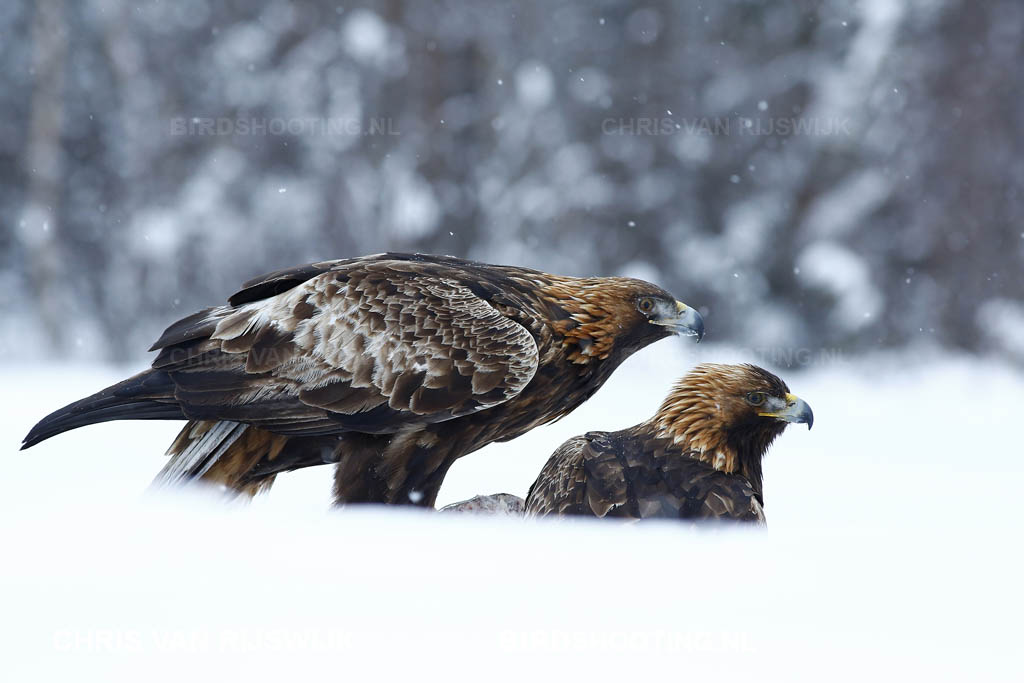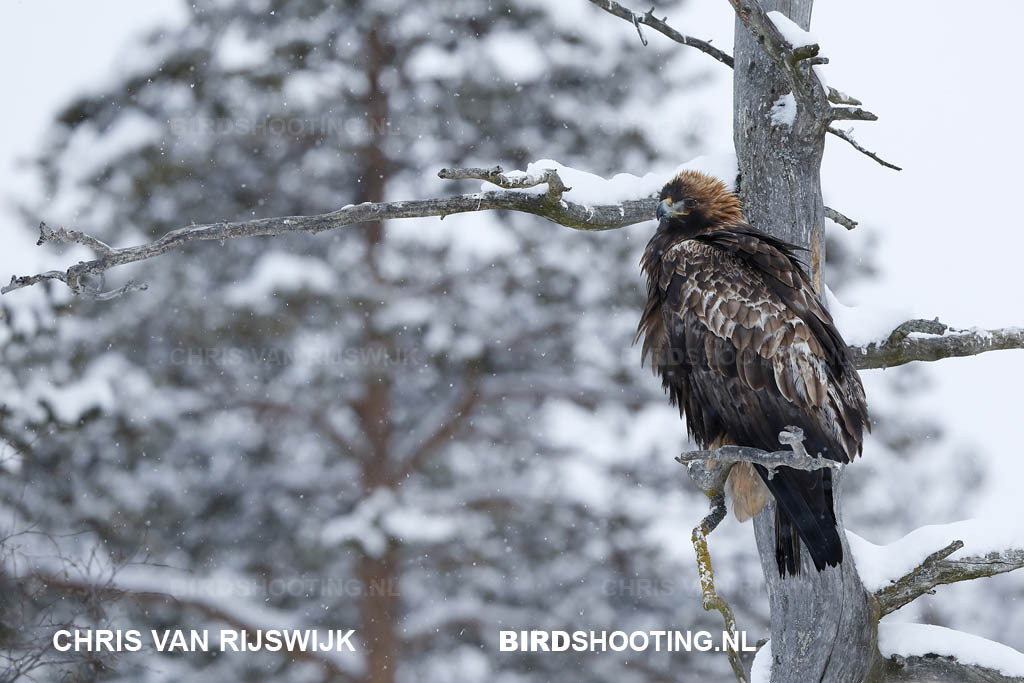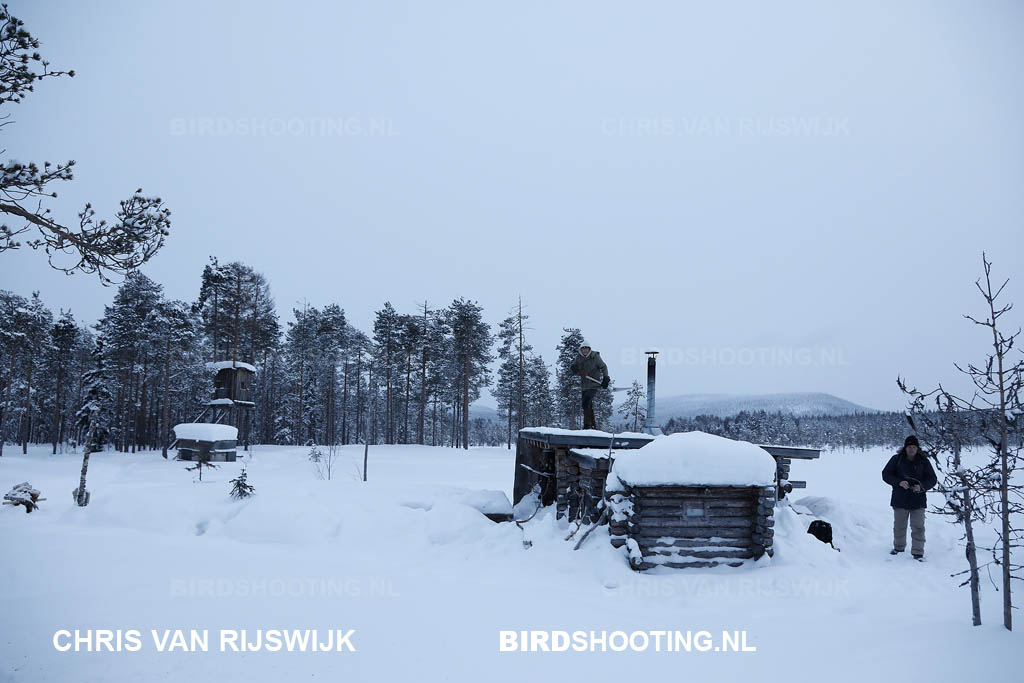 Thursday March 8th
The temperature outside was minus 13 degrees Celsius, but fortunately there is a heater in the hide. I tried to shoot Bullfinches with a wide-angle lens and a remote control. There were many birds, but during the morning no Bullfinches appeared in front of my wide-angle lens. Finally, I managed to take some nice pictures of Bullfinch in its surroundings!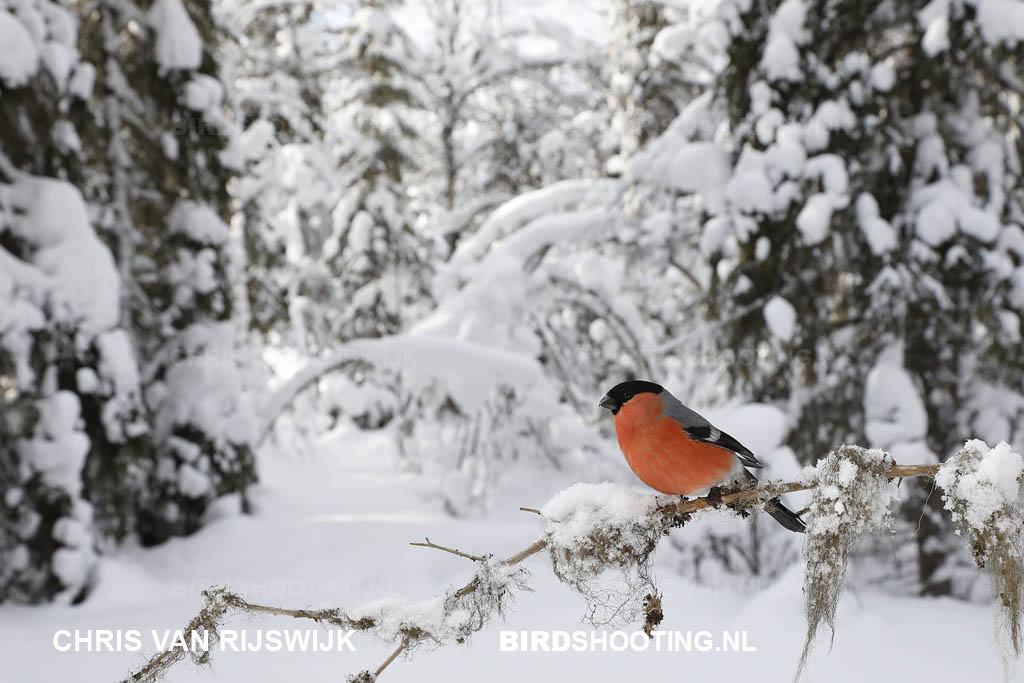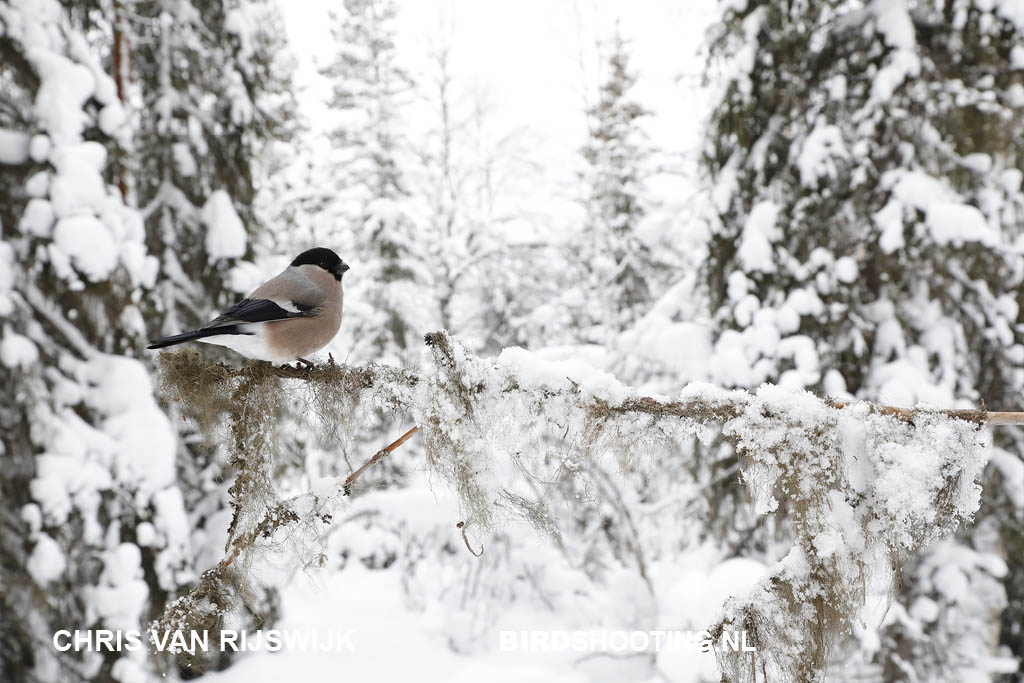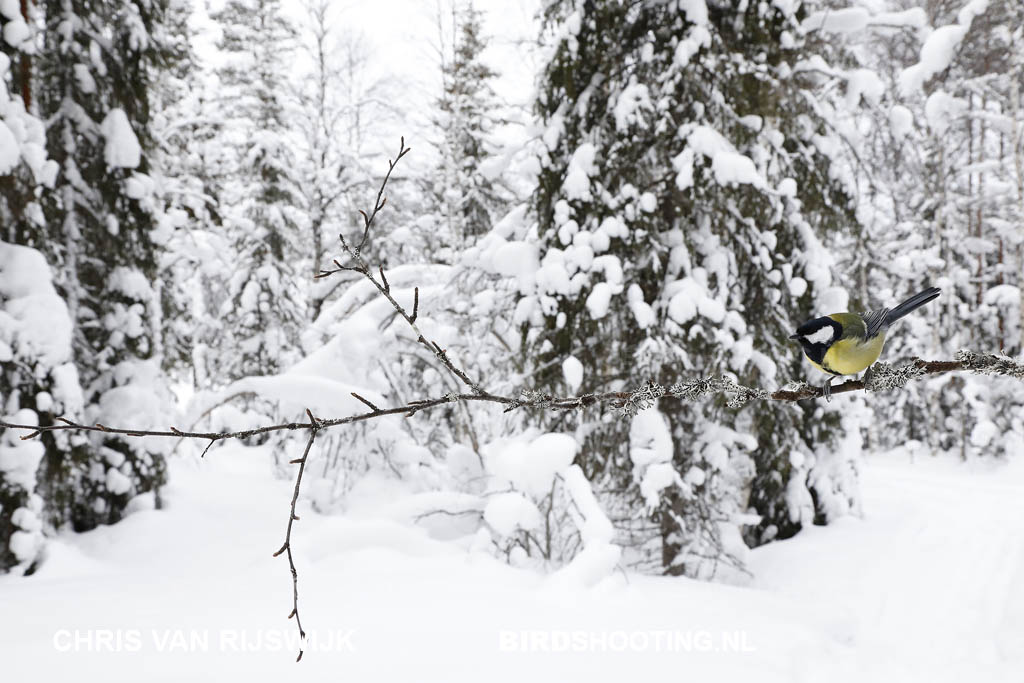 Friday March 9th
Without any delay I arrived at Schiphol Airport at 6 pm. Again, a beautiful trip had come to an end!
---