The Great Grey Shrike is anything but boring, it's a beautiful bird and a dangerous killer. This former breeding bird is now a scarce winter guest in the Netherlands; you'll find these birds in moorlands, which is their favourite place to be.
It takes some effort to photograph these birds. They are not only shy and therefore difficult to approach, but they stay high in trees and shrubs: the distance doesn't make it any easier either.
I had the luck of finding this beautiful Great Grey Shrike who was willing to cooperate in the province of Brabant. Sitting in my doghouse on a cold early morning, I took some pictures while there was frost on the bushes: a nice addition to the photos!
When the sun was shining and the frost disappeared, I decided to take a picture of the Great Grey Shrike in his surroundings. The results make me quite happy!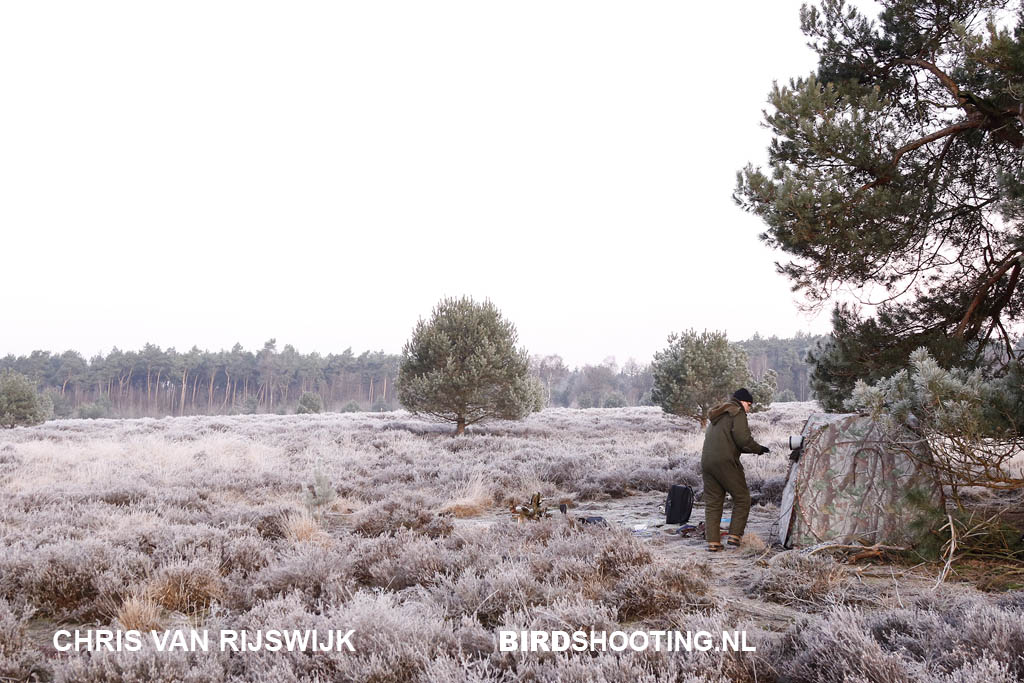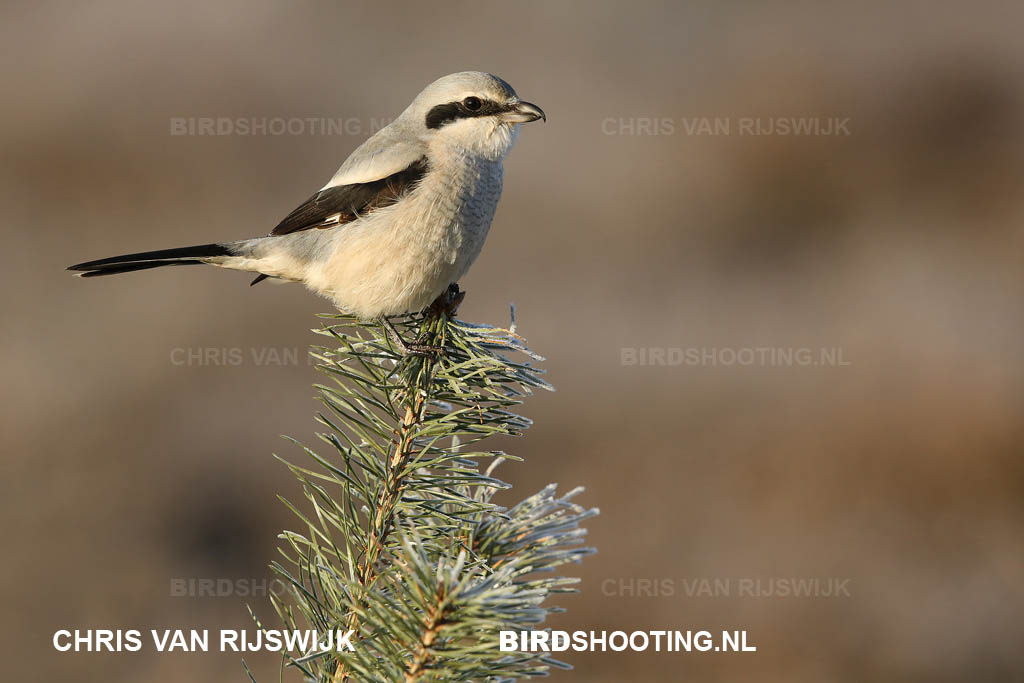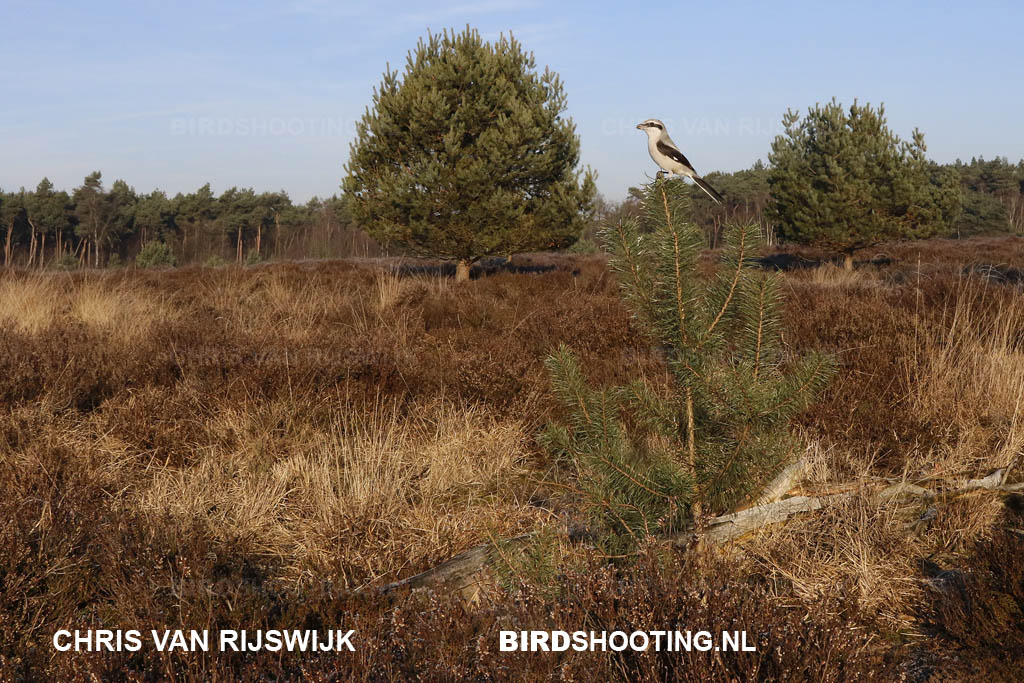 A standing photo with frost: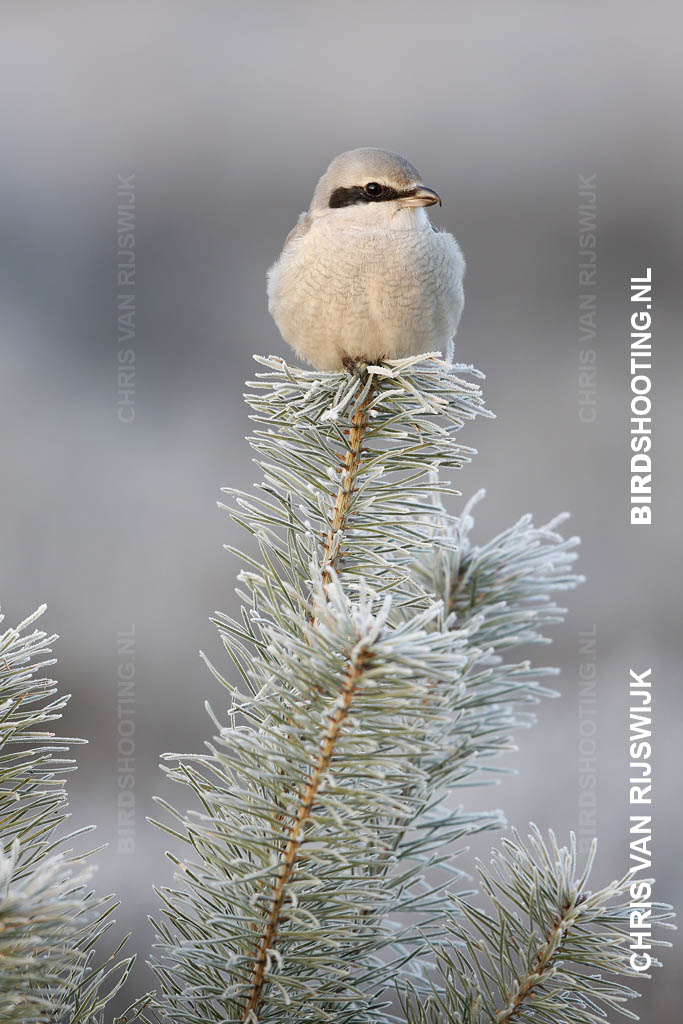 So, here it is: my next Christmas card...
---